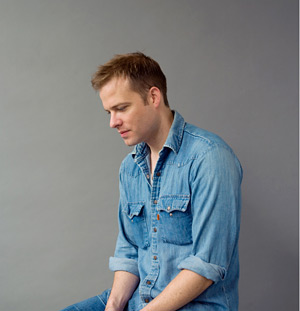 English-born Simon Spurr designs menswear that women want to see their boyfriends in
and then steal from their wardrobe or straight off their back for the ultimate "boyfriend look"! That's how I see it anyway because as soon as I looked at
Spurr's
SS10 collection I caught myself making a mental shopping list: that pink suit, the denim shirt...you get the idea. With a background working alongside the biggest names in menswear (Hedi Slimane for Yves Saint Laurent, Calvin Klein and Ralph Lauren) Simon set up his own label in New York in 2006 and injected the city with some seriously modern, Saville Row-worthy tailoring. Now, If only every gentleman could wear a pink flower on his jacket's lapel...
Here's his When, What and Who.
WHAT DID YOU DO WHEN YOU FIRST HEARD YOU WERE NOMINATED? SET THE SCENE FOR US.
When I first heard that I was a nominee, I calmed the raised hairs on the back of my neck and took my dog for a long walk to let it all set in. Then I started calling my family and friends. To be honest, I still did not realize the magnitude of the nomination.
WHAT ARE YOU PLANNING TO WEAR ON THE BIG NIGHT AND WHO ARE YOU TAKING WITH YOU?
Obviously I will dress up from my usual working uniform of jeans and a white T-shirt. I will most likely wear a SPURR suit and shirt (no tie), maybe with a flower in the lapel which echoes the SPURR look for Spring 2010.
I will probably take 2 people to the event. Firstly, my wife Justine who has personally been my rock throughout the years and who has patiently kept believing in me and supporting me. And secondly, my business partner Judd Nydes without whom this dream would not have been possible.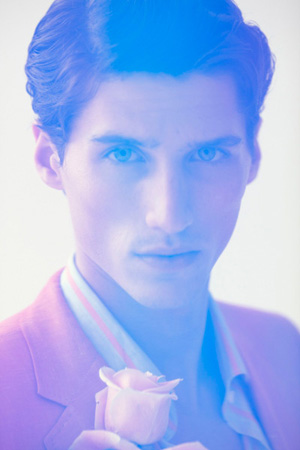 WHO ARE YOU MOST EXCITED TO SEE THERE?
The list of CFDA members is so impressive that I will honestly be pleased to just be there as a new member of the CFDA and as a nominee for the award. To spend a little more time speaking with Anna Wintour and Diane Von Furstenberg will be the highlight for me. But to see Ralph Lauren and Calvin Klein again after having worked for them would be such an honor. Ultimately without the support of all the members I would not be there so everyone will be special in their own right.
Cheers Simon!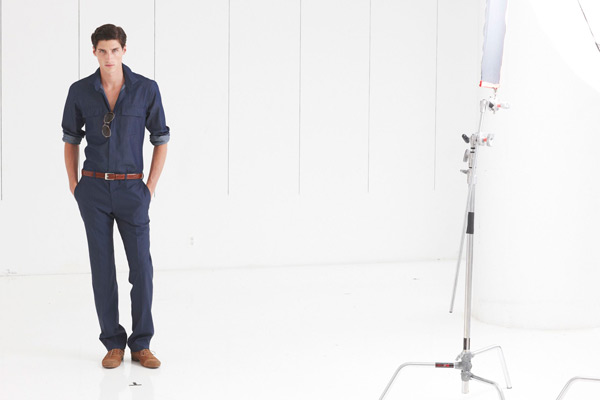 I
mages by
Spurr.