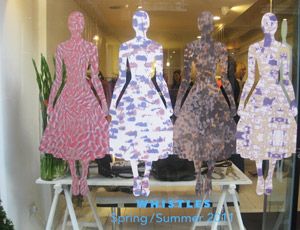 My ever-increasing, never-ending, on-the-right-side-of-obsessed love for
Whistles
is, I think by now, pretty well documented and based not merely on the fact they once made a jumper that featured a
dog
! Suffice it to say that this alone would get any other label a big nod of approval from me. Whistles - and I'm sure we can now stop specifying the moment Ms Shepherdson took over - does so much more and so incredibly well it often makes me wonder, why doesn't everyone else? The answer, of course, lies in the simple fact that no other label has a superteam like theirs, one that through experience (you can't beat that) and a focused, clear and easily identifiable purpose has outgrown the need to show off or follow each silly trend that comes around. How they can therefore produce collections that feel right for the moment but have a lifespan longer than a dash to the supermarket is a masterclass in design, marketing and understanding who your customer is and what it is that they want from you.
Being their own customer too also helps the team, which is why when I walked into the label's SS11 press day event, a couple of weeks ago, I marvelled at how good everyone looked! Jane Shepherdson (CEO), Jo Farrelly (Marketing Director) and Ellie Wilson (Press Officer) in particular with a great Seventies look in a pair of leather trimmed wide leg trousers that should hit stores quite soon. On a sunny but freezing cold morning, the colour palette of the SS11 collection acted not only as the best de-puffing, brightening eye cream around, but as an appetizing amuse-bouche (is there a more pretentious food-related word?) for spring and summer. Can winter be over already?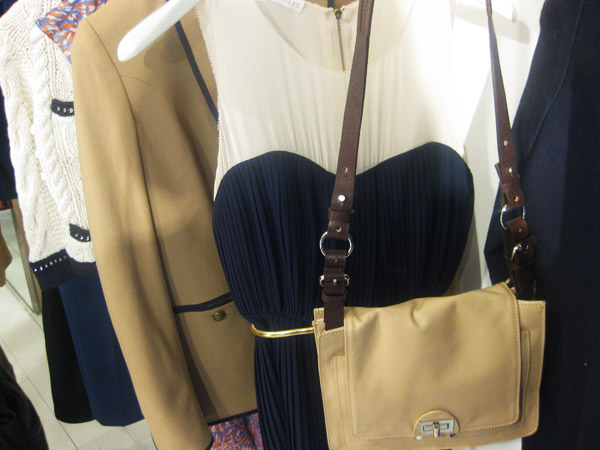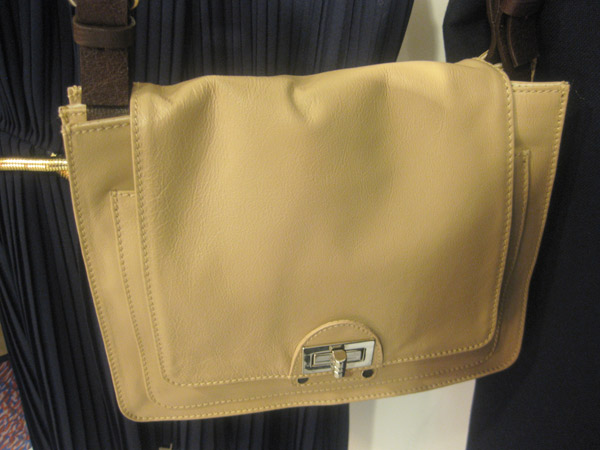 This bag is the first thing I saw when I walked in and I might as well note here that, without exaggerating, this is the bag I've been looking for in a while! The label's own accessories are particularly strong this season. Oh yes, the gorgeous pleated dress hanging it behind it might have something to do with how much I fell in love with it too! More bags and accessories to follow below.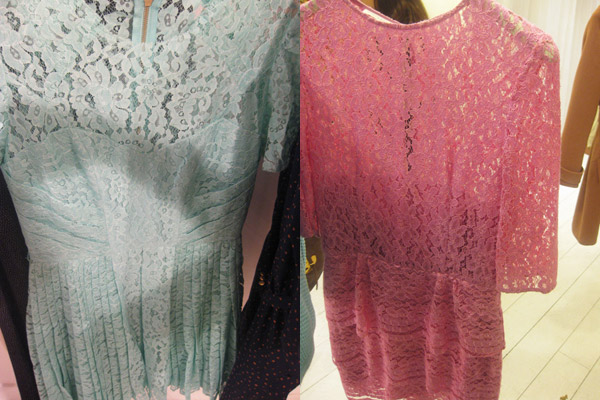 Is your heart - because your mind is probably telling you otherwise - set on getting at least one brightly coloured lace dress for Spring-Summer, after the month of Fashion Weeks we just had? If so, go to Whistles where the tones of these dresses, also in a lovely off-white, are actually flattering but cool enough to pull off the Chris Kane/Princess Margaret look with aplomb.