Speaking of my favourite people and following last Friday's Acne party at the

Christ

Church in

Spitafields

, yes, an
actual
church with altar, Mass schedule, high ceilings and all,

I am now convinced that the lovely people at
Acne
have secretly scouted old London for the most incredible and whimsical venues to put a party or two on. Now, when I read "a magical party of mystery and marvels" on the invite, I conjure up dream sequences that would leave
Terry Gilliam
dumbstruck!
It was so much fun! The tuxedo-clad greeters holding crystal-encrusted Acne Paper umbrellas were fun, the space inside was astonishing, the gospel singer that surprised us all was great and oh, there were three men on stilts and a girl wearing a white rat on her head! Admittedly, Acne had nothing to do with the later but when your boyfriend casually remarks, while you're sipping your elderflower vodka, that "there's a girl with a rat on her head behind you", you know you're at a good party! Plus, the lovely

Jonny

Johansson

(in his 'old man' coat because he turned 40 a few days ago and he can, his words) and Anthony Kendal (keeping an eye on where

Jonny

is at all times by simply towering above the crowd) were fun to chat to, as always. I'm off to get my copy of the Paper before it sells out again.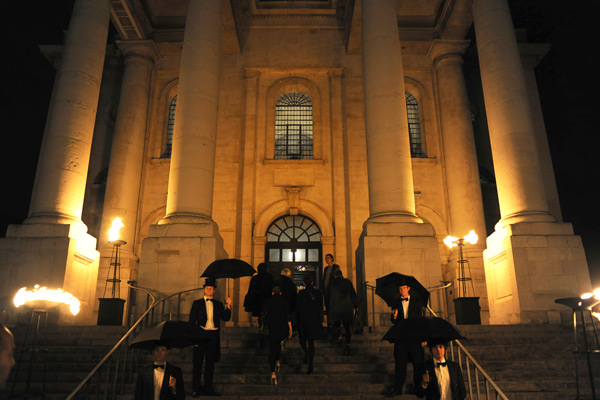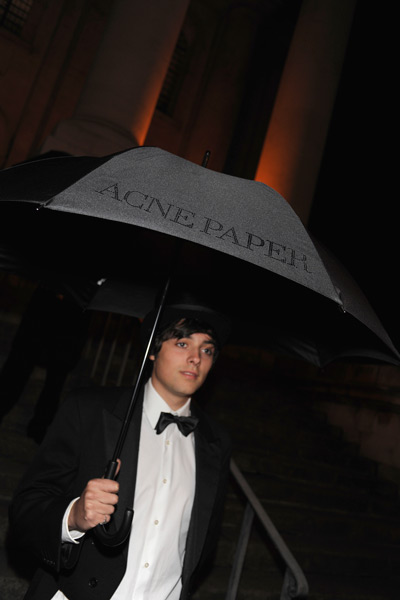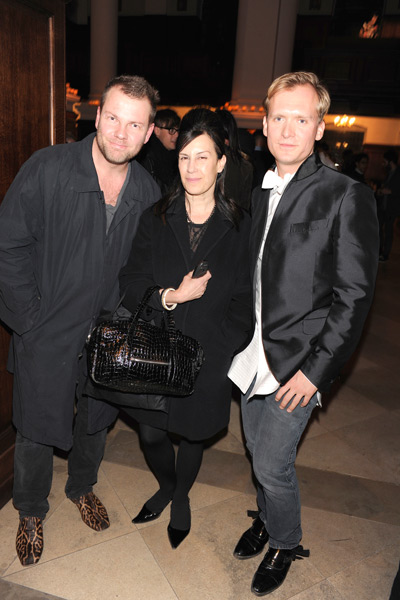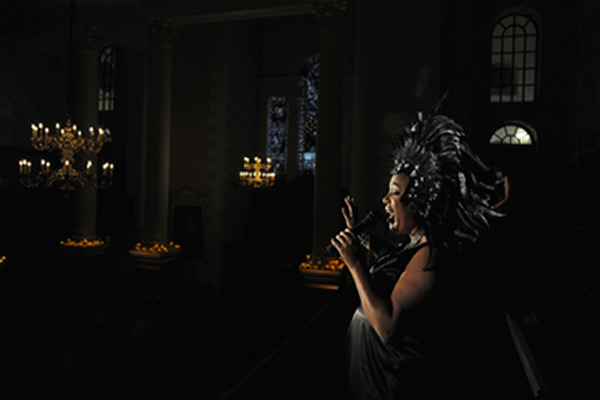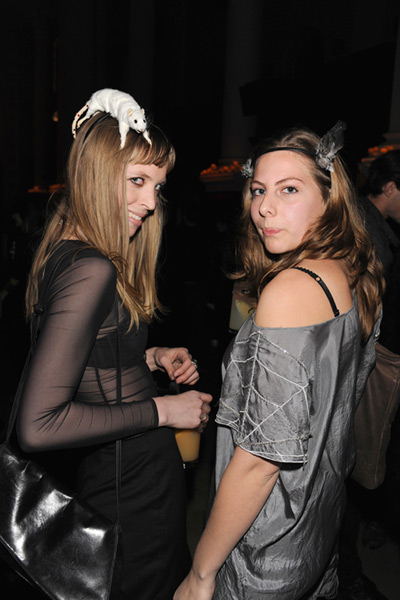 Images by Acne.