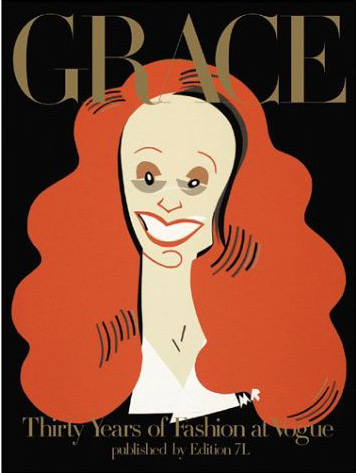 I want this so badly!
Ms Coddington has been getting a lot of attention lately as it seems she's captured the world's attention with her presence in
"The September Issue"
.

This book was published by Karl "The Real Kaiser" Lagerfeld's publishing house
7L
back in 2002 and quelle surprise, it's sold out but can be found on Amazon for £375 and up! Perhaps, with all the recent ooohs and aaahs over Ms Coddington's red hair and creative skills 7L should consider another run? In the meantime, the upcoming Vogue Paris September issue (now that's another documentary someone should make!) with its 4-page Grace-fest should be one to treasure!