Here's what else caught my eye while wandering through the exhibition rooms at Somerset House.
Charming and cute may be two way overused words when it comes to describing Miwako Yoshioka's
Bark
jewellery but there's nothing wrong with either of those. After all, she finds inspiration in her own childhood memories as well as small, whimsical discoveries like vintage buttons and semi-precious beads so a sweetly nostalgic nature is to be anticipated. There is a good sense of humour here too, as in the bow tie with a silver crown or the swan and is-it-a-fox? necklaces. Look at it this way; any girl that artfully places a bowler hat on her framed logo gets my vote!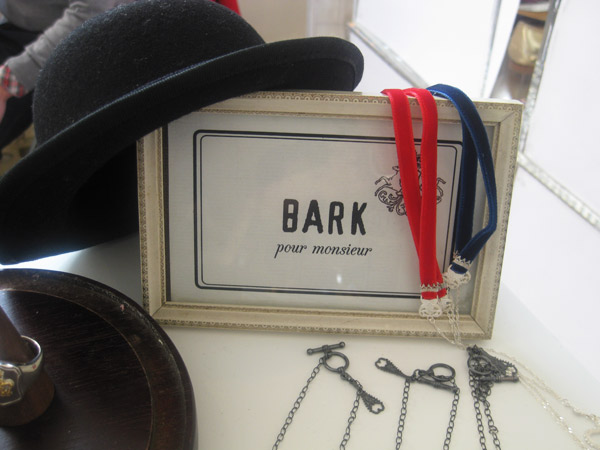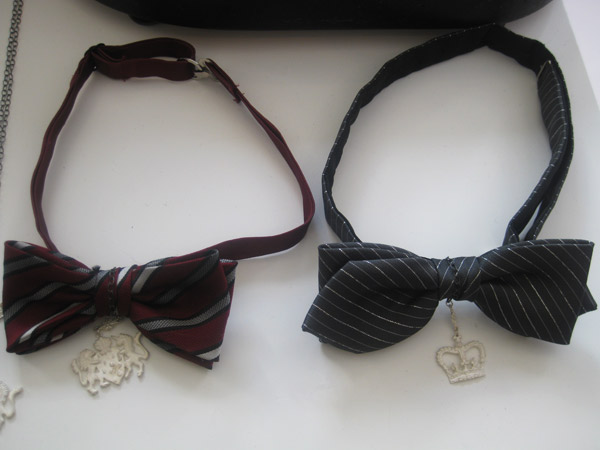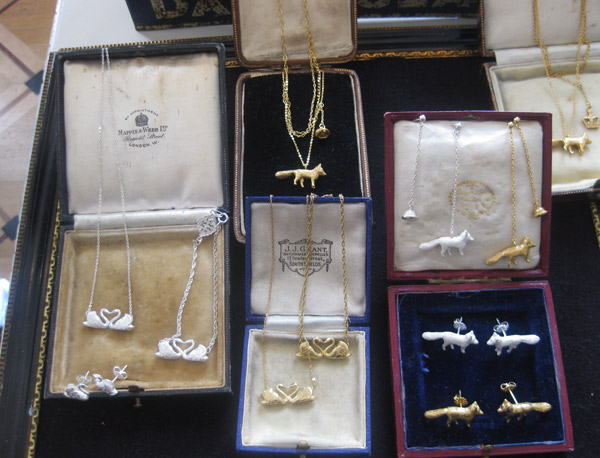 Aristide
felt like a real discovery to me, walking into a back room with lovely Rachel from
Random Fashion Coolness
and falling in love with these soft-as-butter leather gloves featuring little star shaped cutouts and bows as rings. I must confess I don't yet know much about the label (but intend to find out more soon) and seeing as their website is currently under construction, I will have to refer you to Rachel who effortlessly broke into perfect French with the the lovely French guy manning the stand (who may very well be Aristide himself) while I daydreamed about wearing the gloves while driving to my chateau outside Paris. I can't drive, my French remains pitiful and...oh, do I need to spell it out? I don't own a chateau. Yet!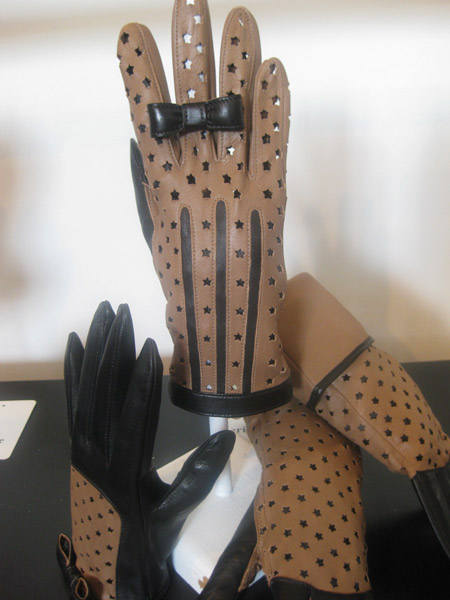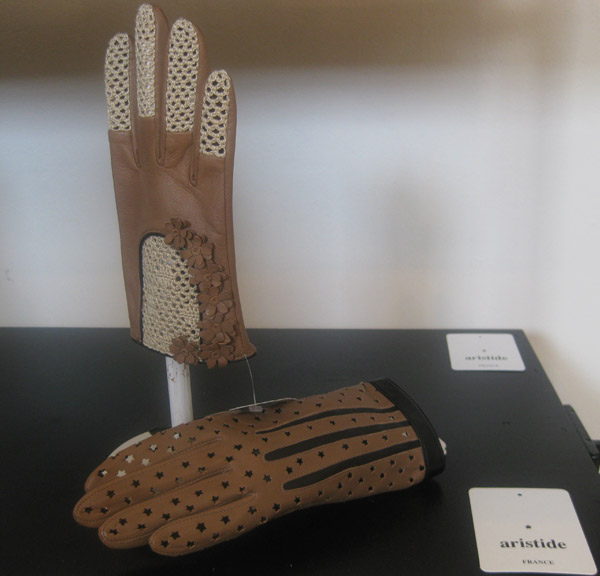 I'm pretty sure everyone knows
Jas M.B.
and their wonderful leather bags. So, I will spare you the details and let you oooh and aaah along with me at this little beauty.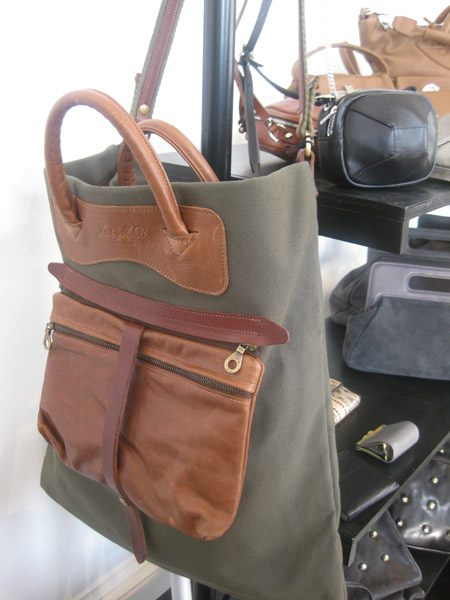 Natascha Stolle's
label is getting more and more exciting by the minute (a collaboration with Asos and designing bStore's first womenswear collection add to that), not that it hasn't been full of promise and character so far! This print really grabbed me so look out for a closer follow up soon.
I love
Sykes
. I just do. I find the line and Joanna herself intelligent, on the point and simply fantastic. Last season's presentation was one of my highlights of the season and I was really looking forward to seeing how the label has progressed for AW10. I really think Sykes has the context and character to develop in one of those designers we look to for guidance on what to wear next. The presentation was to take place at the St Martins Lane. I made my way through the backstreets of Covent Garden, arrived on time and waited for it to start. Sadly, it was running late and I had to leave before it started to catch the screening of Alice in Wonderland at the Soho hotel. This has to be another follow-up and for now, these pics from the exhibition of a gorgeous grey jacket will have to suffice.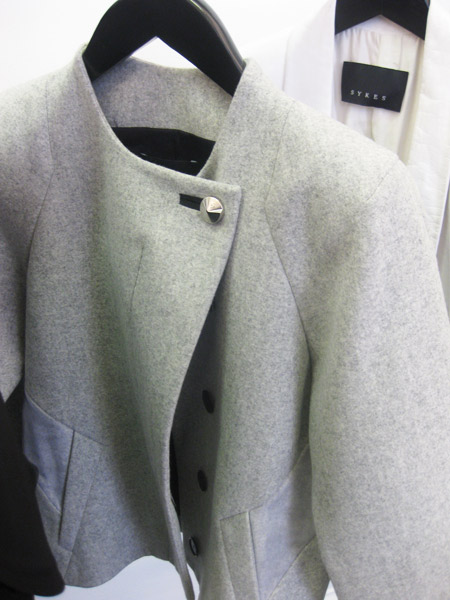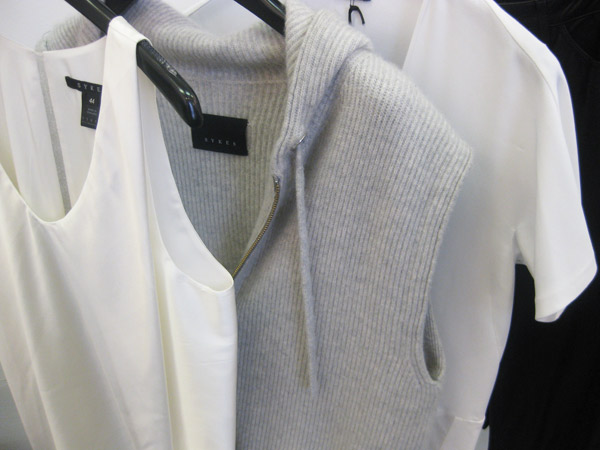 All images by myself.