So, Uncle Karl says

'clogs'.

He also said 'frolic in the hay, pretty young things' but I don't see anyone panicking about that.

Perhaps there's no reason to. Or perhaps, and I think I may be on to something here, his first commandment landed with such a heavy thud that no one paid attention to the latter. Either way, we all need to calm down and dissect the real meaning of this, or in magazine speak 'how to make it work'.
I don't know about you but I'm thinking there's two ways to do this and both are extreme (I agree with LibertyLondonGirl, kitten heel clogs?
Nein, danke
Uncle); either go all out cuckoo Victor & Rolf circa AW07 or easy cool like it's the Seventies and you're starring in a Woody Allen movie. If you choose a, try to erase from your conscience all the anger at the Dutch duo for putting their models through such agony for 'show' (carrying industrial size lights and speakers on their backs and heads? Try the latest shoes to make it down the catwalk and then weep!).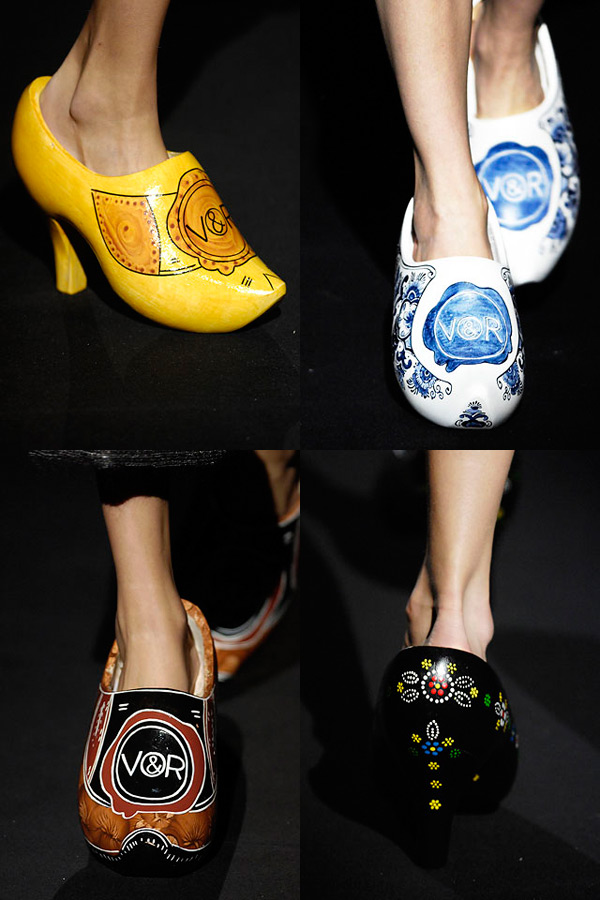 If, on the other hand, you opt for the comfort of b, go all the way; high-waist washed jeans, white shirt, kooky Diane Keaton glasses. I saw these two at the Clark's press day last week and exclaimed to the lovely PR girl (much to her dismay) that they look great, so '70s. "Yes", she considered aloud, "I think they may have been too literal with their archives!" Point made.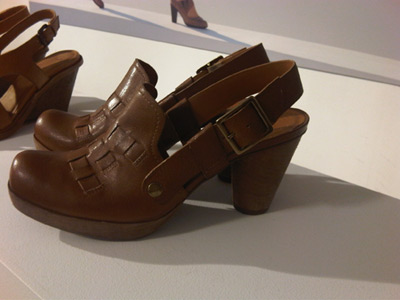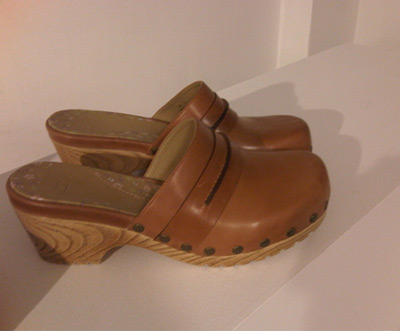 Images by
Style.com
and moi!