If you had a minute free during LFW, waiting for a show to start or had given up hope in figuring out a manageable schedule,
there was one game you could play (aside from count-the-street-style-bloggers); spot the Kane! Gorillas, crocs, who cares? They all came out, not just in London, and Phil of
Streetpeeper
was there to a) document it all and b) make a fantastic collage out of them, of course!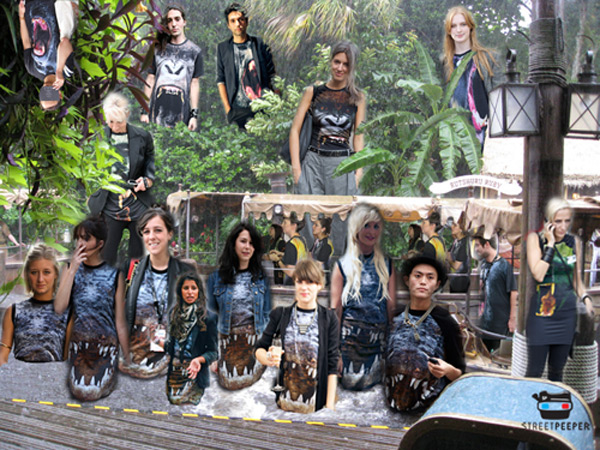 Image by
Streetpeeper
.