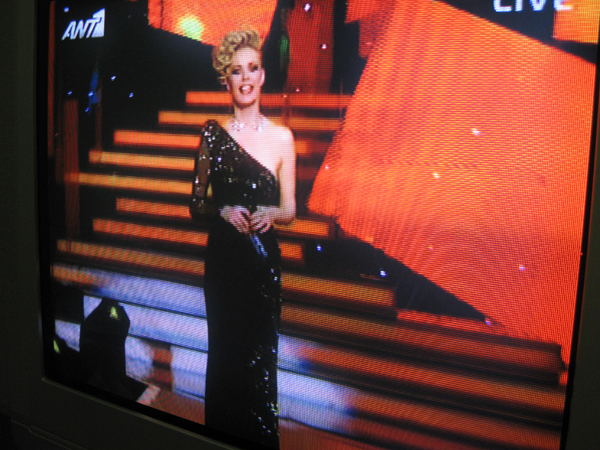 As
promised
, and thanks to my sis, here's what the presenter of the Greek Dancing With The Stars wore to the grand finale of the show on Sunday.
I must admit, I was ever so slightly disappointed, given what she donned in
previous episodes
was so life-enhancing and out of this universe and beyond the next! Let's be honest though, it's always been about the hair and although I had grander ambitions for a full-scale eat-your-heart-out-Maria-Antoinetta assault on the senses and minds of the nation like this...
...sis reassured me that this particular magical creation looked awe-inspiring from every single different angle so bravo Milady!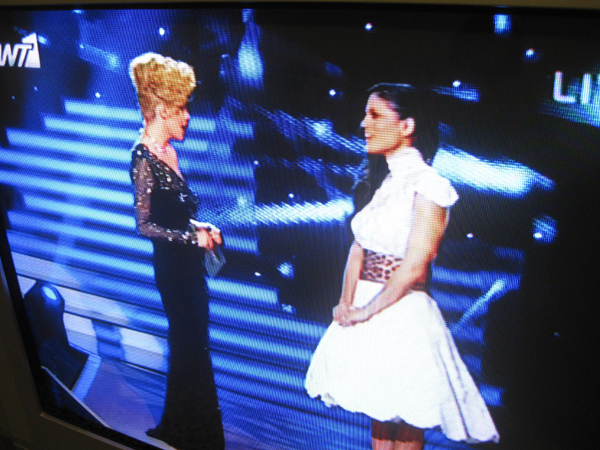 All pics taken by my sis who I imagine was also in the required open-mouthed state while snapping.