Tuesday, 30 June 2009
The shoes, the skirt, the vest, the bag, the pose. Easy.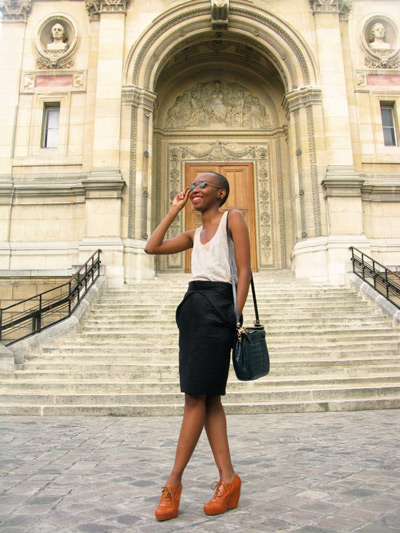 Friday, 26 June 2009
I have no words to describe just 
how
much I love this Milanese lady's sense of style
; from the rolled sleeves and slightly upturned collar of her mac to the way she's tied its belt, the bright colour of her dress and perfectly coiffed hair. I imagine she was getting ready for church or a friend's party and just threw her coat and comfy shoes on to take her cute dog for a walk. Thank yo
u Scott Schuman!