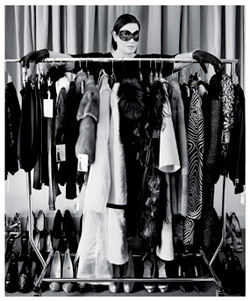 Beware; after seeing Wes Anderson's
The Fantastic Mr. Fox
last week, I'm in the, annoying I'll admit, habit

of

calling everyone Fantastic

,

see last post.

OK

, not
everyone
, only those who I feel deserve it and I don't think there's anybody that deserves it more than

Arianne

Phillips. Oh, and I'm still debating whether I can carry a corduroy suit like Foxy. This remains to be seen but I'm still gleaming from interviewing Ms Phillips for
Grazia Daily
on working alongside The Fantastic Mr. Ford (I'll stop soon, I promise!) on his directorial debut,
A Single Man
. And yes, there's a bit about some cool kid going by the name of Madonna. And no, since I'm still ecstatic about getting a quote from My Only God Bruce Weber back in
April
, the gleaming will not go away any time soon!