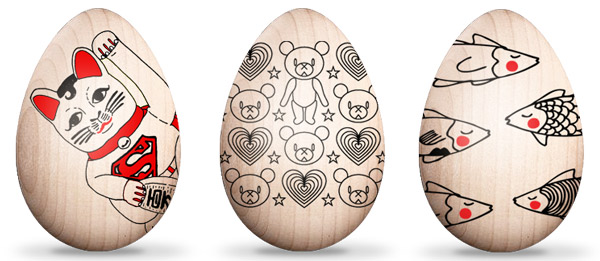 An egg is not just for Easter and these beautiful
Eastern Eggs
(get it?) designed by various artists in collaboration with ad agency TBWA London have a pretty special purpose too (your standard chocolate egg has a pretty special purpose, to be eaten by you in the shortest time humanely possible):
"
Easter eggs are a symbol for rebirth and the start of a new life. Over the coming months and years, Japan has to rebuild - Not just a country but homes, families and lives."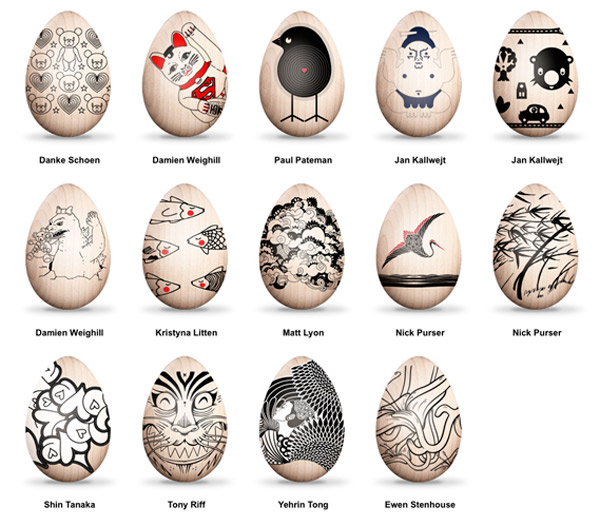 All proceed
s are
going to the
Red Cross Japan Tsunami
Appeal
. Made by a cool robot from solid wood, at approximately 6cm high and at just £10 I think a bakers dozen perched on a shelf would look pretty good all year round, don't you think?
Eastern Eggs from TBWA\London on Vimeo.