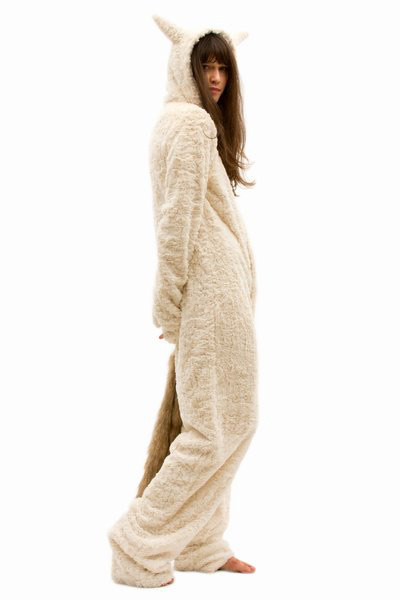 I am sooo excited about Spike Jonze's upcoming "Where the Wild Things are" that I've actually surprised myself

- I don't even nurse any nostalgic feelings for Maurice Sendak's iconic book. I hadn't read it (until a recent foray into my local children's bookshop), shamefully knew nothing of it until I heard about the movie, saw the trailer and fell in love! Sure, play Arcade Fire over ANYthing and I'll be seeing little winged hearts flying around but it really looks like a dream. Oh, and Dave Eggers co-wrote the script and 'The Wild Things', based on the screenplay. Oh, oh, oh, and it will be available in limited-edition fur-covered-back. Heart-breaking and genius do come to mind.
What was my first thought upon seeing the trailer? I want Sam's suit, now! What did Spike go and do with Opening Ceremony, aka the-coolest-store-in-town? Create a special Wild Things-inspired collection featuring, amongst other goodies, Sam's wolf suit! I'll wear it around the house, reading my book with a hot cup of tea or watching old movies in the afternoon (hooray for freelancing!) or even just wear it and giggle, and once the weather gets really cold I may even venture across the road to get the Sunday papers and a pint of milk. Thanks, Spike!