Continuing with the adorable animal/jungle theme that seems to have taken over this blog (Kane's croc not adorable enough for you?)

and casting our minds back to the pre-historic times of New York Fashion Week, the equally charming and dreamy Erin Fetherston recalled memories of a childhood trip to Japan, and specifically Nara, where a thousand, or so, deer roam free in its public park, among the cherry tr
ees. With Erin's gold and white sequined spots and Stella's Bambi-in-the-woods Ryan McGinley campaign, are we looking at next season's new icon?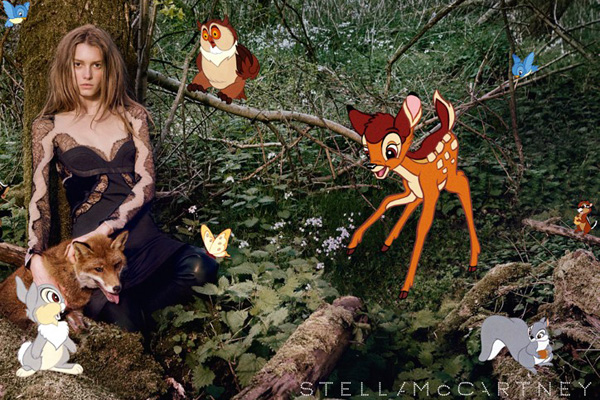 Images by Stella McCartney and Style.com.