That C-word is

C to the h to the r to the istmas,

by the way. Just so we know where we're going with this! It's too early for all that talk (and I will keep saying that up to, ooh I don't know, November 1st!) but you know what it's never too early for? Pretty sparkly put-it-on-and-smile clothes and Topshop's A/W'11 collection is full of them!
So, what did I went and fell in love with? Two leather jackets. Not very seasonal I know, but at least one of them is red!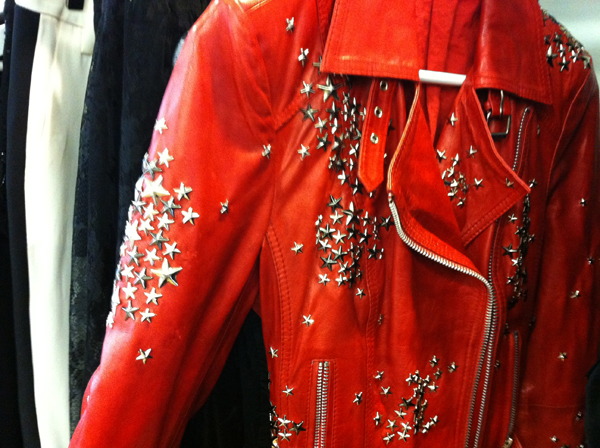 (star cut-outs on a leather skirt, anyone?!)
...and plenty of sparkle to last us until...well, the C day itself!
Hmmm, anyone fancy a mince pie with their cup of tea?