Here are some more of the exhibiting designers that got my attention, all for various reasons, from names that I truthfully hadn't heard of before to some very recognisable ones.
Joanna Vanderpuije's was one of those names that were new to me but literally, every piece hanging on those rails deserves a closer inspection. I love the way it can all be layered and as for that laser-cut skirt...the possibilities are endless!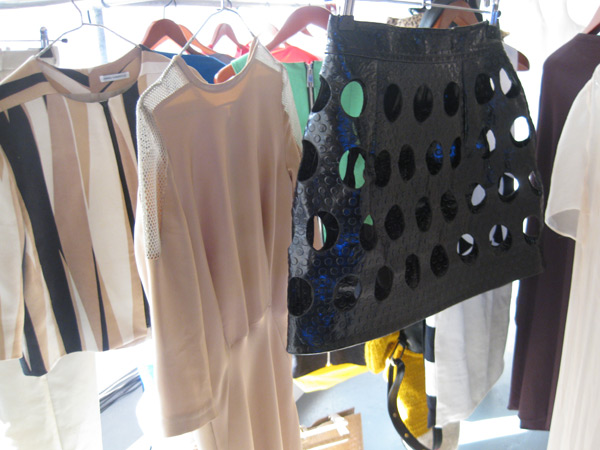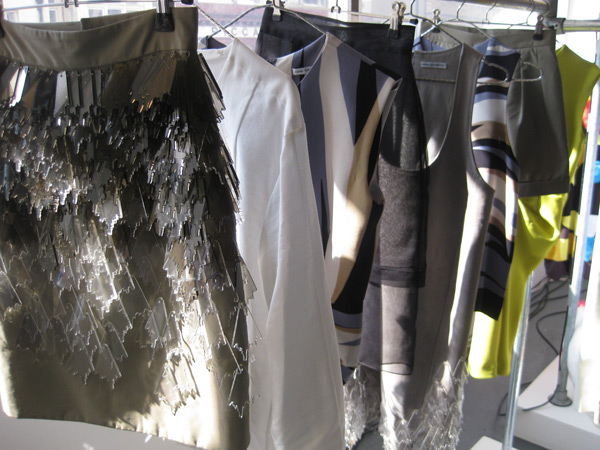 It wasn't the Greek-sounding name that grabbed my attention on Sia Dimitriadi's stand, honest-to-blog! It was all those delicate little frills, ruffles and lace inserts as well as the muted colour palette that made each piece look as if salvaged from a long-forgotten trunk in gramma's attic.
Well now, Yang Du's collection needs no explanation, does it? I want those bunny ear hats.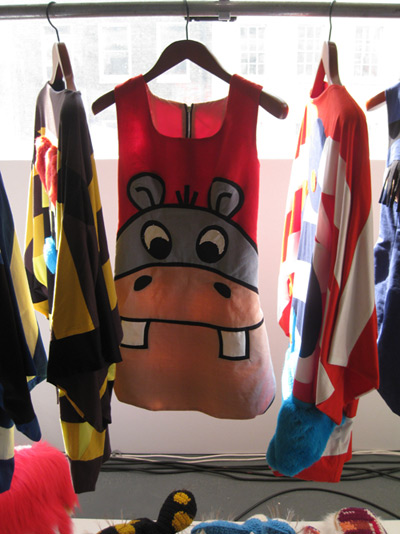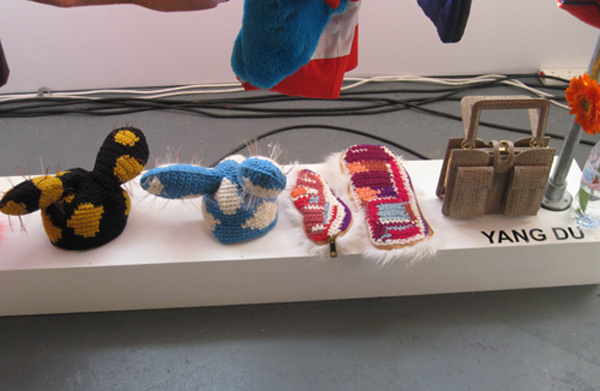 Tina Kalivas did prints with distinct, traditional African patterns and colours so it was a nice surprise to hear that most of the fabrics in the collection had actually been developed in Ghana, using traditional tie-dye techniques as well as wax printing.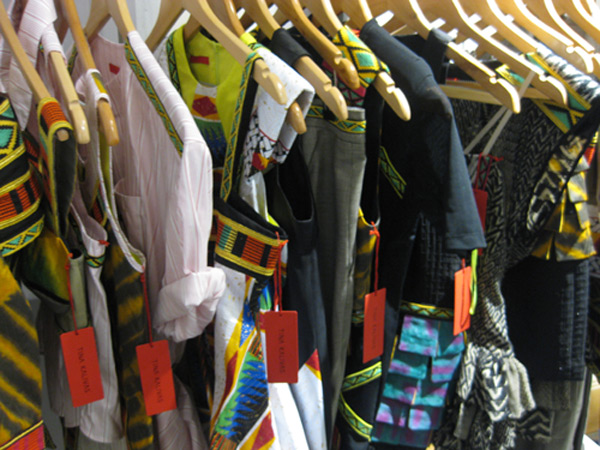 Louise Gray's installation at the NewGen space gave a small hint at what was to come for SS10.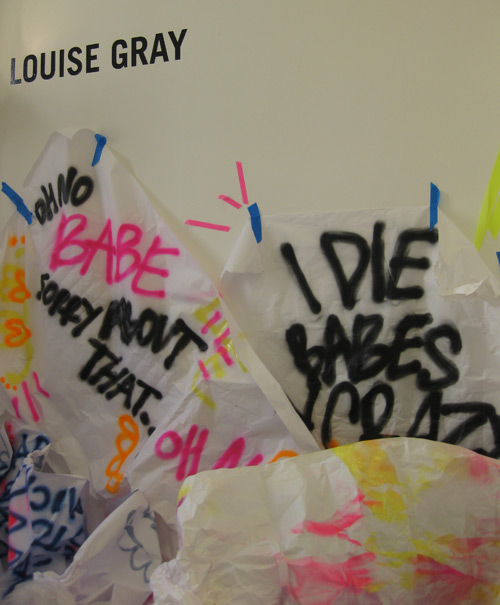 So, this is nothing new, I know. Mary Katrantzou's AW09 collection though is soooo adorable it was great to see it up-close. Look at those sharp colours pop!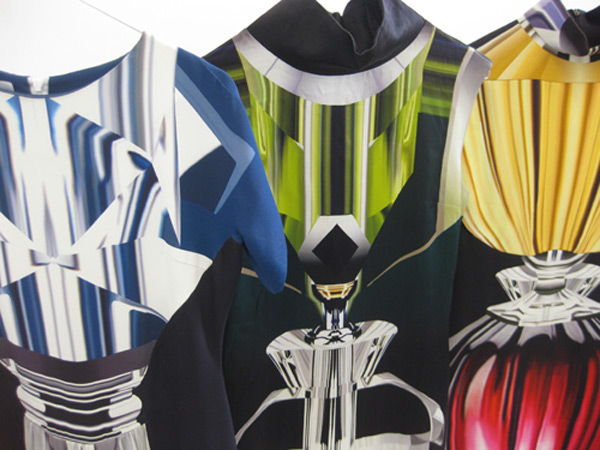 The fantastic Ms Fred Butler offered this. Perfection!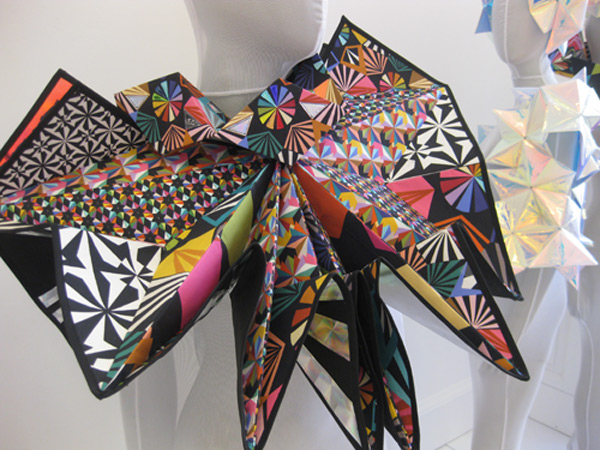 I always like looking at Elizabeth Lau's collection as it always validates a much-used term for me; quirky indeed!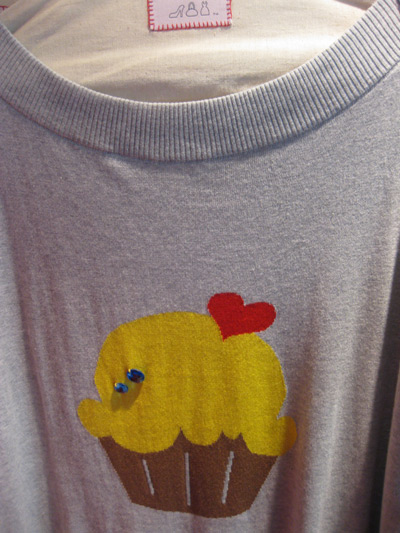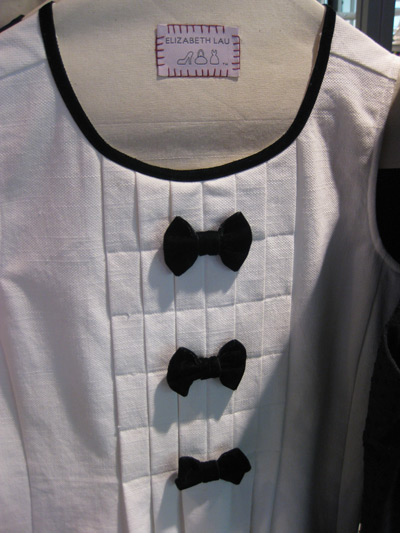 I admit it, it was the name Jacques Fath that got me. And then I realised it was just accessories, and after the lovely French lady handed me their look-book I realised that I actually really liked these two little clutches. A
près tout, with that name, what's not to like?