Also during my last visit home, I looked at these little plates

for what must have been the millionth time, hanging on the wall of my bedroom, and saw them in a new light. I remember liking their colours, inspecting every detail closely for another hint of the lives the characters lived (I had quite the imagination!) and deciding that the Snow White one was my favourite (quite possible because with her dark hair she was the closest to me! Kids, fairly narcissistic, no?!)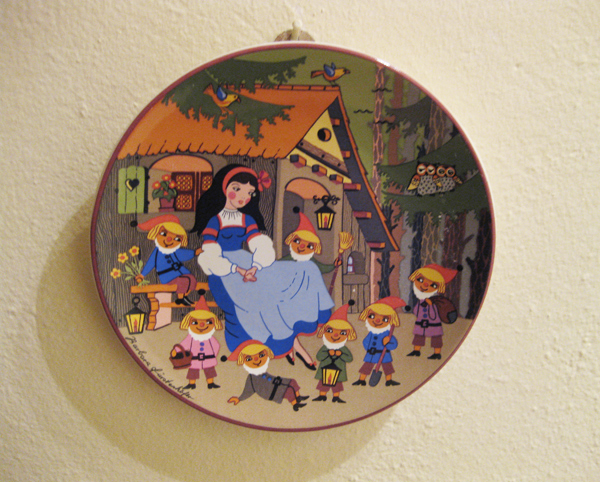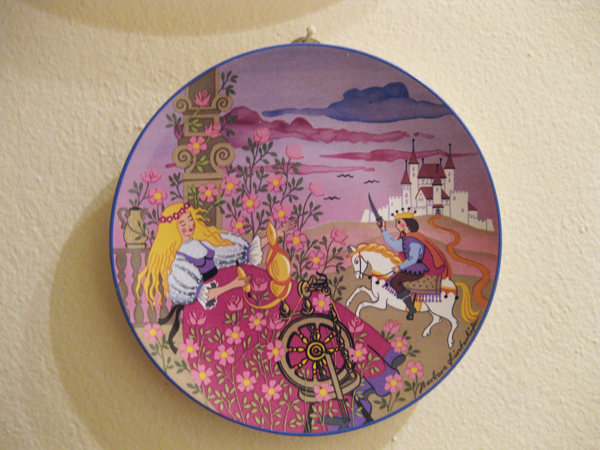 This time round, I appreciated them for what they truly are; a direct link to my childhood. And though clearly fairy tale fed I always managed to see through them for what they really were; great little stories about a girl's life. Those are always the best!