Here's one terrifying thought for you: next month sees the start of another round of Fashion Weeks.

Yep, here we go again and doesn't it just feel that the last one has only just finished? Or perhaps, is still going strong? I blame it on the resort/cruise/

pre

-fall/I'm-so-confused-over-what's-now-what cycle of shows that are, somewhat rightfully, getting more attention than ever before. I say rightfully because these are the collections that actually sell in stores and in many cases, they're as or more interesting than many of the actual season shows. Still, my poor head is just about managing to stay

on board

with it all.
What I do know is that Sir Christopher Bailey (surely he IS one, now?!) of

Burberry

showed a fantastic

pre

-fall '10 collection, full of what I want to wear now, in this freezing cold, without having to wait for next winter! Cruel, Sir Chris, very cruel and so unlike your lovely little self!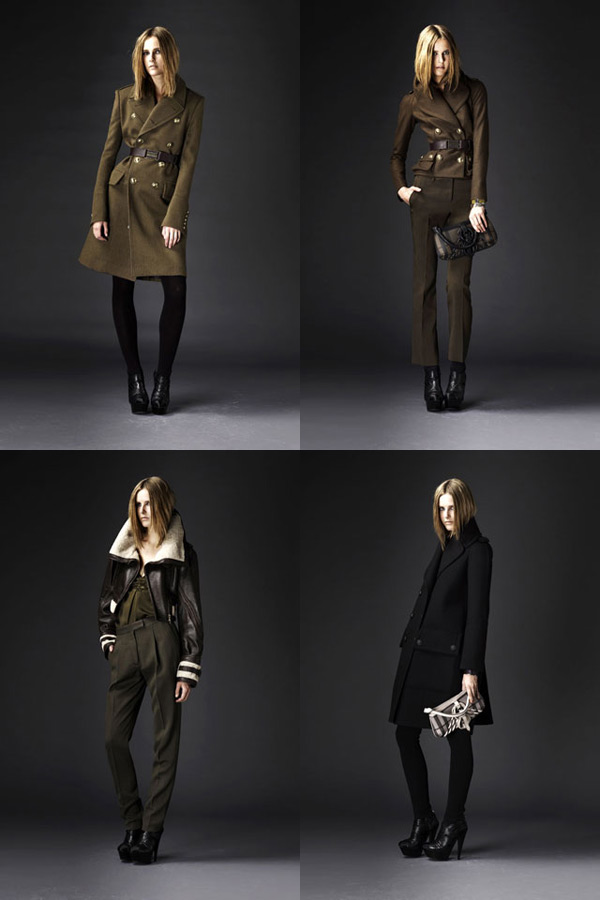 Images by Style.com