Individuality Schmindividuality!

I've been telling all my friends that I want to live in a Muji house since the trip to Japan,

back in 2005 (surely it's time for another one?!), and I still stand by it. I have, of course, been a devoted Muji fan for years now (friends in the States, I suspect, got a bit bored with their Muji parcel gifts!) but nothing,
nada
,
rien
, compares with the extravaganza that is Muji in Tokyo, complete with a cafe and yes, model Muji houses!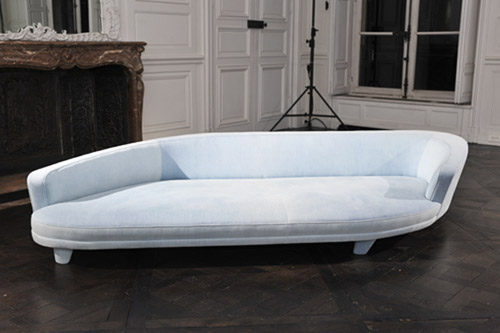 As this
is
a brand new year, I'm willing to swap Japan for Sweden (as you do!) and have now decided that I do indeed want to live in an Acne house. It must,
bien sur
, come with a wardrobe fully loaded with their latest wares and oh, perhaps a separate rail for every single leather jacket they've designed so far and oh, oh, their lovely candles burning around the house and...you get it! This latest Acne-over-excited-installment follows the recent launch of the Swedish label's first furniture line, one that according to law Acne101 that "all Acne presentations must take place in uniquely and achingly '
sval
' locations that make people wonder 'why didn't I think of that?'" took place in Uncle Karl's old apartments at
Hotel Pozzo di Borgo.
This seems a natural move, to me, as Jonny did start as a furniture designer (minus the rock God-stint he confessed to
here
) and it was, in fact, his designs of the first Acne studio in Stockholm that grabbed a certain Tyler's attention and the rest is history (again,
here
).

No matter what, who, why. I want to live in an Acne house,

snälla

!