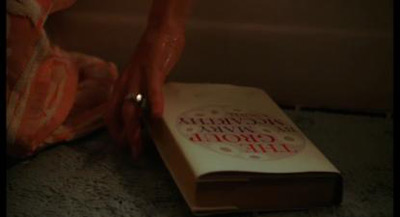 I am a huge fan of Jane Bown's work. In fact,

I have a print of her Mick Jagger image pinned on a board right above my desk and every time I look at it I fall in love with the young Mick yet again! So much energy in a black and white image!
So, when a couple of weeks back I flicked through the Observer's book reviews and came across this picture of Mary McCarthy, author of The Group, I knew it was one of Ms Bown's, and I was right. I just had to scan it and post it here!
The Group is one of the books I've been meaning to get for a while now and although the pile of books to read on my shelf is magically refusing to get shorter (I still have books that were a Christmas present from last year!) I will definitely get my hands on a copy in the next few weeks. There has been a lot of talk about it recently but the image I have stuck in my head is a glimpse-and-you'll-miss-it scene from the last series of Mad Men where Betty is reading it (in its original 1963 cover, of course!) in the bath. So much to say in such a short scene! In fact, I can only imagine the black and white portrait shot that Jane Bown would take of Ms Draper!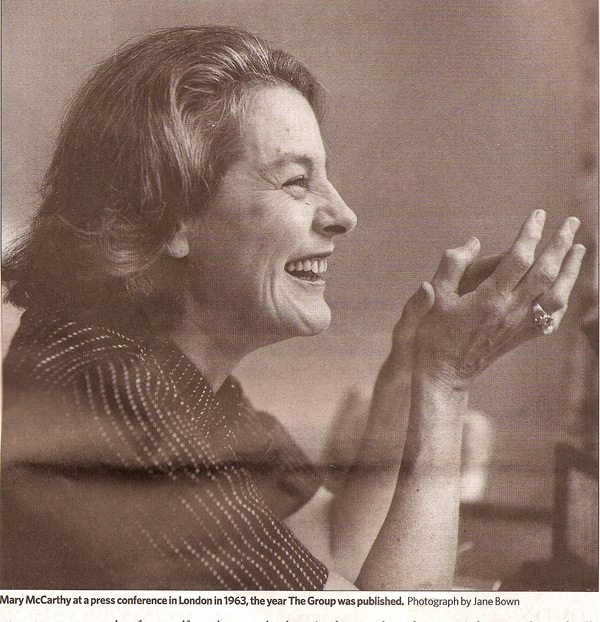 Images by
AMC
and Jane Bown for
The Observer
.