Cacharel
is one of those names that instantly bring to mind hazy, rose-tinted childhood memories, whether you ever had any direct encounters with the brand or not.
It's just there.
I vaguely remember a bottle of
Anais
Anais
on my mother's white dressing table. I must have liked it although I can't say for certain. I definitely liked the pretty flowers on the bottle and most certainly fell in love with the name,

Anais

; so good they named it twice! I imagine I day dreamed about being a girl that would have such a sweet, ethereal French name...
For all those faded memories I was pleasantly surprised to see these showroom images on
Géraldine's
Caf
é
Mode
from the label's SS10 collection. I must admit, the show itself passed me by and I didn't take much notice of it other than being aware that it was the first under new designer Cedric

Charlier

, previously at

Lanvin

and His Royal Genius

Alber

Elbaz

for six years. The collection has made more of an impact on my hanging on a rail than on the show, strange, no? It feels very fresh, poetic, crisp. Perhaps it's all the blush and white (not shown here) shirt and tee details. I love the print dresses and adore the blue rail. In fact, I'm sure I dreamt about that blue dress, hanging at the end, recently. I think my name was

Anais

...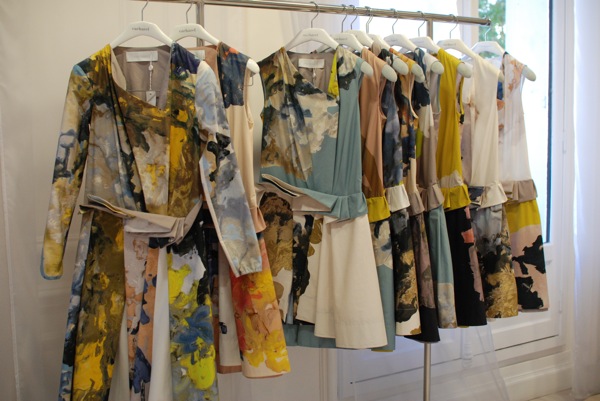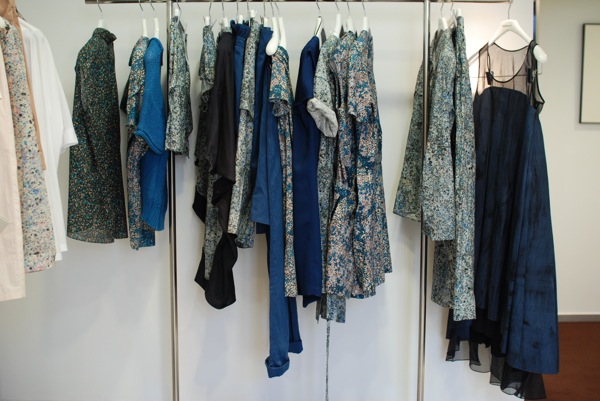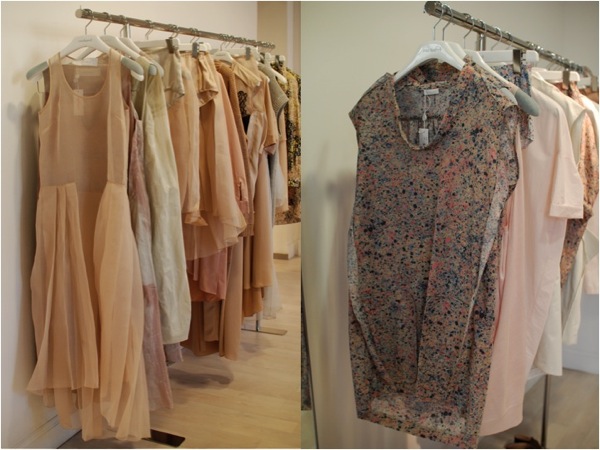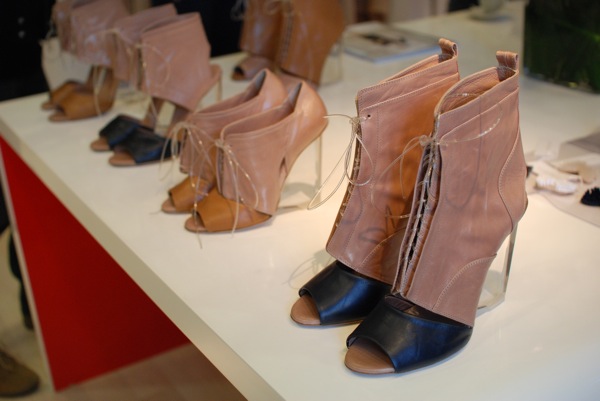 Images by
Cafe Mode
.