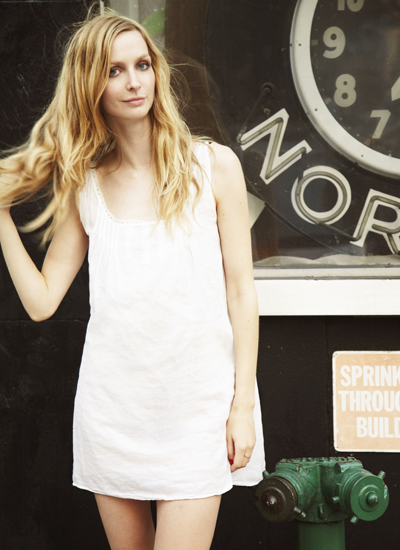 I absolutely adore
Wren
, the LA-based label from Melissa Coker (named after Jenny Wren, an intriguing Dickens character from the last novel he ever completed, "Our Mutual Friend"). I love the small, quirky details that she adds on a to-wear-forever trench coat like shorter sleeves, the fabrics for her short, round skirts or a big bow on an otherwise simple white tee.
I first came across Wren almost a year ago now and wrote about Melissa and the SS09 collection for InStyle (UK) back in April, and I am so happy to see that she's getting more and more attention and deservedly so. The AW09 collection is fantastic (I am already in love with the white lace dress, the silver sequin skirt, the big, loose black coat...) and with an advertiser's-dream roster of cool girls appearing in her look-books and short films (see Alexa and Ten in the Holiday '09 collection) she's created a real, tangible character for the label. Vintage details yes, but with an utterly modern fit; romantic and even whimsical inspiration but with a strong, urban sensibility. And you know that when the cool girls can't wait to actually wear the clothes themselves, you're onto something pretty special! 
I caught up with Melissa on email last night to find out her inspirations and what to look forward to next. Enjoy!
First of all, congrats on another amazing collection (I LOVE that sequin skirt)!  What were your thoughts behind this collection and how do you usually start the creative process each season?
This collection started out with "To Sir with Love" as the main inspiration. The whole creative process usually starts out with me watching various films and thinking about different girls I meet in the day to day. Tennessee Thomas was a big one for fall.
 
You've worked in the editorial departments of Vogue, W and Details for enough years, I imagine, to have the word EDIT permanently imprinted in your brain. How did you move into design and is it something that you always knew you wanted to do? 

I was getting into styling when I took the leap as it were to designing. In a way it's almost just a natural step in the progression. Creating worlds and dressing characters etc etc.
 

Why Dickens' Jenny Wren and if you could dress another literary heroine who would that be?

Jenny Wren because she was a darkly winsome little creature. A little girl but not precious in the least. If I could dress another literary heroine, maybe Daisy Buchanan or Franny Glass.
 
While at Vogue, you worked with the simply irreplaceable ALT. As we still can't get over his "famine of beauty" cry please do share a favourite ALT moment!

He was really lovely. I would answer his phone and invariably the person on the other end would want to share a heartwarming or charming story about him.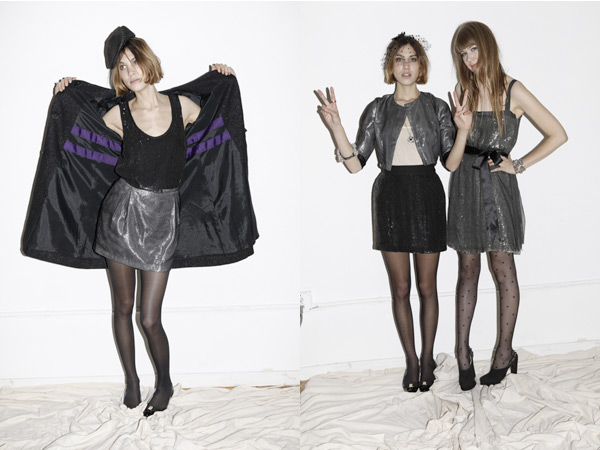 Wren seems to be a girl's girl kinda label. After Sarah Sophie Flicker, Karen Elson, Julia Restoin-Roitfeld, Margherita Missoni, Alexa Chung and Tennessee Thomas, do you have your eye on someone else?

I'd love to work with Zooey Deschanel, she seems to fit the prototype to a t!
 

Your holiday collection with Alexa and Ten has some great party dresses but you're also becoming known for great basic, must-have-in-your-wardrobe-at-all-times pieces. What's been the best party dress you've ever worn and is there one basic item you just can't stop wearing?

In the holiday collection there is a sequin and unfinished silk dress with a great big bow around the waist. I actually wore that on New Year's Eve and felt like I'd stepped right out of the 20s. I have some wren burnout tees and tanks from fall that I wear everyday. It is embarrassing. I am wearing one now even.
 

We'll let you enjoy the LA sunshine now but before we go, what are your future plans for Wren and what should we look forward to next?
I am participating in a Vogue alumni event for Fashions Night Out in New York in September. A great cause and should be quite fun. Other than that, wrapping up spring samples and working on casting the next look book . Alexa + Tennessee are quite a team to have to follow up!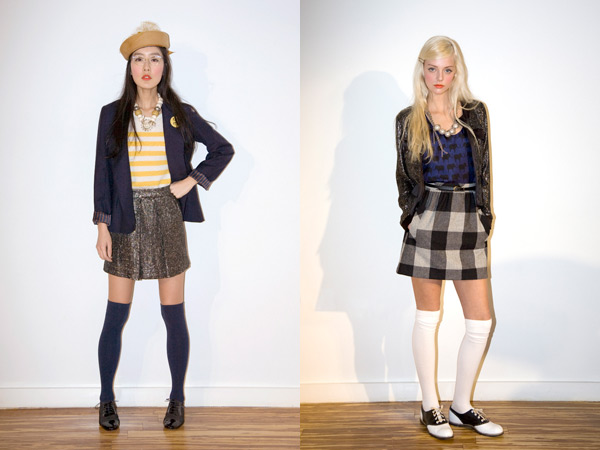 Wren is available in the UK at Joseph Westbourne Grove and
KJ's Laundry
.