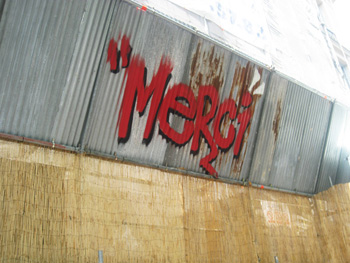 I've promised to not do the whole 'I haven't posted anything in ages, lazy Kiki, bad Kiki' thing so I won't. A promise is a promise and all that but still, forgive me readers for I have sinned!

I went to Paris and the Versailles and took hundreds of pics and yet I posted...none, nothing,
rien.
I went to the Maison Martin Margiela exhibition still on show at Somerset House here in too-hot-to-handle London and took dozens of illegal pics (photography is not allowed) and yet I posted...a big fat nada. I've had delicious tea and cake at Lanka with lovely friends and took...well, no pics whatsoever as I greedily ate it all far too quickly to even consider snapping them for your viewing pleasure so no post there. You get the point.
So, expect to see posts on all the above and more soon. At the moment, I'm at a Le Pain Quotidien, lunching on a crab and avocado tartine and an iced cappuccino determined to get a few of these babies out there to you. Don't hold your breaths!
On that visit to Paris, while T and his buddies holed themselves up at some digital animation/short film/blah blah/geeks-rule (and they do and I love them for it!) conference I finally got to see the retail wonder that is
Merci
. I had read so much about it I probably expected to find
The Missing Link
but what was there certainly did not disappoint. Far from it. I was impressed with the space itself, the easy nature of the whole place, the interesting selection of product and - well, are you surprised? - the buzzy caf
é
downstairs. As the girl that loves nothing more than a walk through the kitchen department of John Lewis on a spare day, I spent more time at the equivalent space at Merci than the fashion area and happily snapped away until I realised I had to be somewhere else, reluctantly left, promised to come back and have at least a coffee at the

caf

é

and walked outside, yet again managing to get lost in the backstreets of Paris!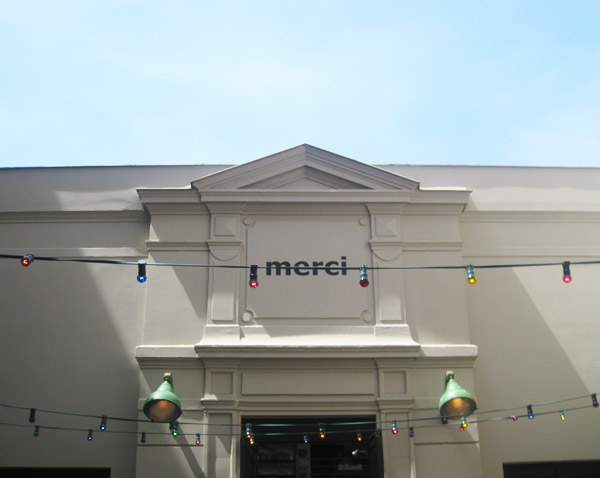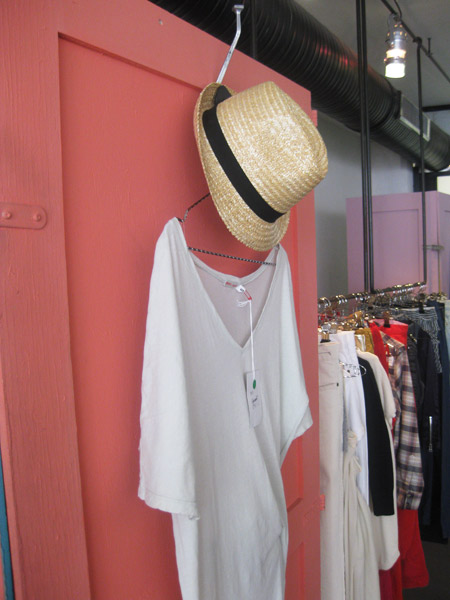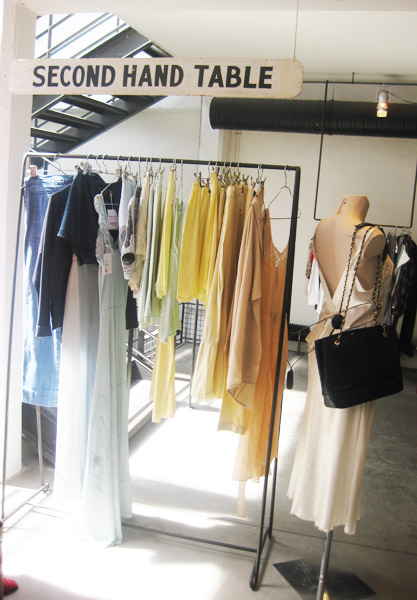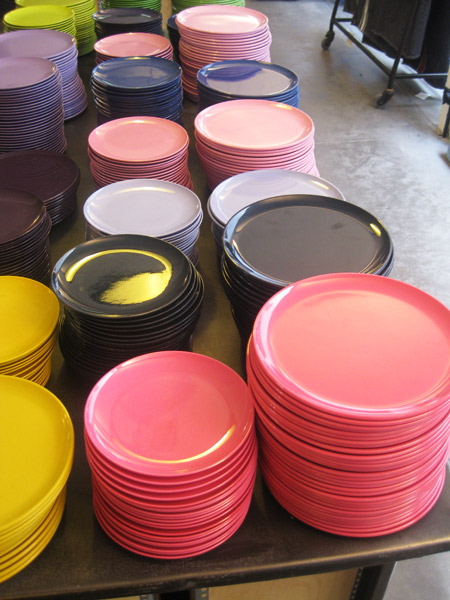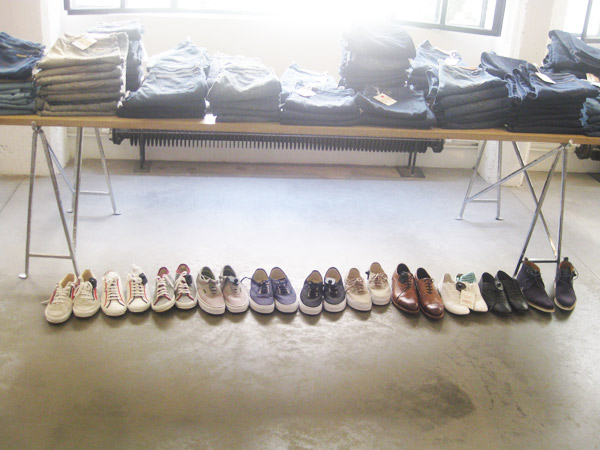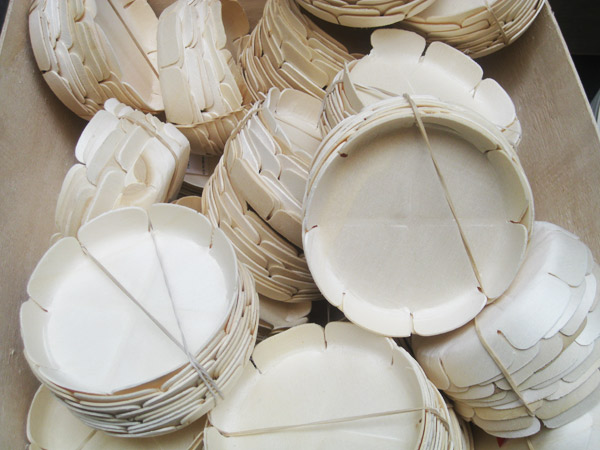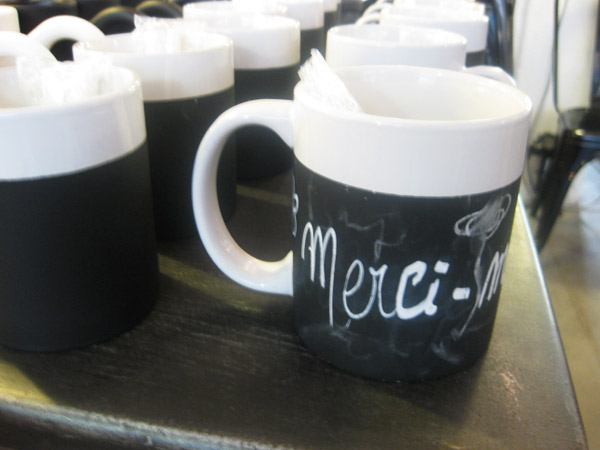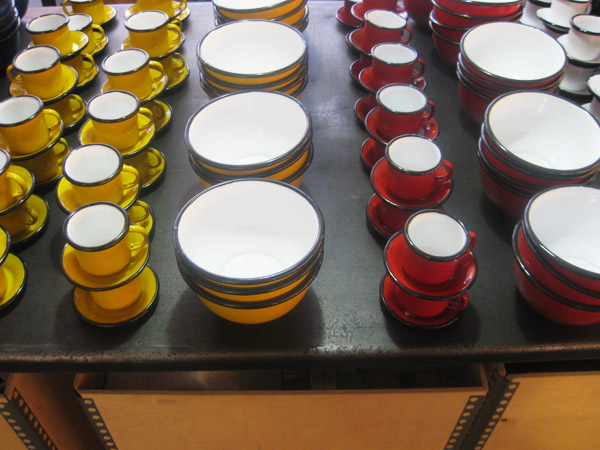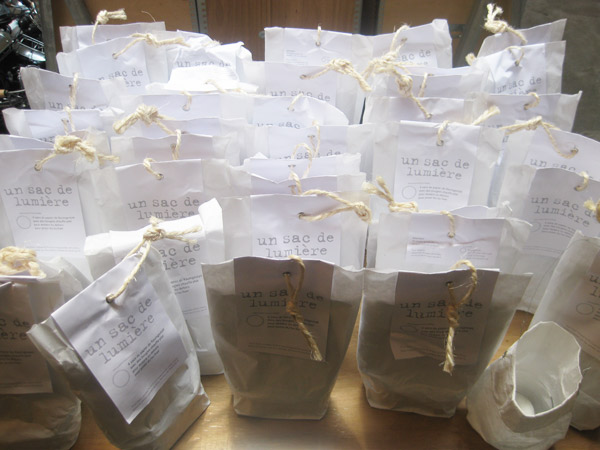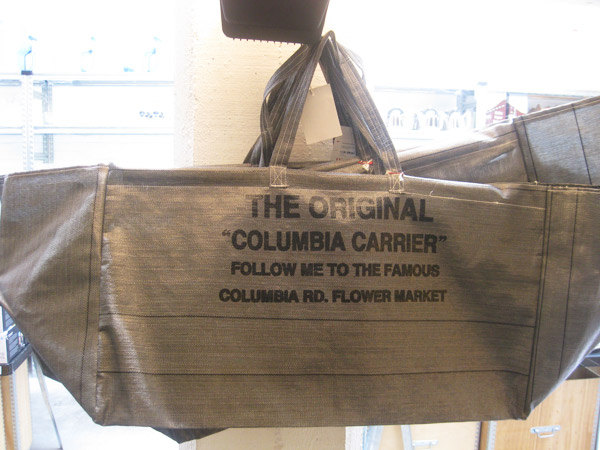 Although if you did follow one of these bags out of the store and through the 3rd arrondissement's streets I doubt you'd end up to The Famous Columbia Rd. Flower Market. But still, funny to see them on sale here!