The Sunday of the LFW schedule was meant to start with a leisurely morning walk through Regent's Park to my first show of the day,

Margaret Howell

.

Instead I found myself cursing the weather (yes, a decade and two years later I'm still surprised when my plans get ruined by London's glorious weather!) while waiting for a bus, cosy in my sister's old army green parka.
All of the morning's woes disappeared when I walked into the designer's Wigmore street store, with a grande cappuccino in hand to sit behind Sasha and chat away. That's all a girl needs! Oh, and every single fantastic, why-can't-I-be-a-Margaret-Howell-girl piece that came down the catwalk. How does she do it every time? This was most definitely a quintessential Howell collection but made yet-again to look fresh, modern and oh-so-right! The coats! The delicate sheer layers of a skirt or dress poking underneath and thus proving how only Brit designers can balance heavy/light, hard/soft perfectly! The flat lace-up boots! That red satchel that's still haunting me!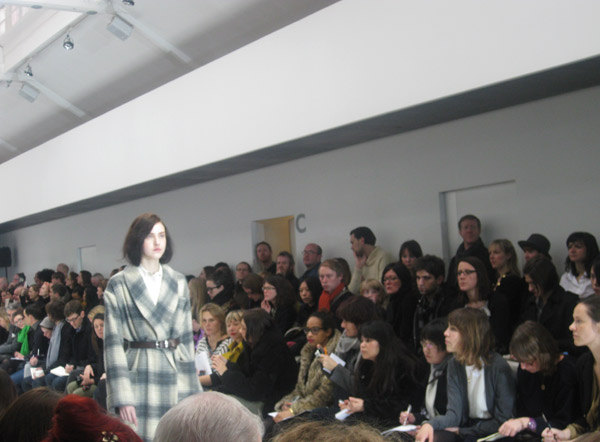 It was then off to Mulberry's presentation at The Orangery at Kensington Palace where we were greeted by a wild bunch of glittery, shimmering, sparkly-fantastic wild cats! I remember seeing one of them in Mulberry's Bond street office reception a few weeks earlier. The collection was a visible continuation of last season's good old let's-mix-it-up British eccentric fun. The music was The Bare Necessities, the theme was wild and the model to know had four legs, yet again! No disappointments then. Particular favourites among the shoes and bags included the Postman's Lock ankle boots in tomato red, bright blue and black spongy leather, the shoe of the same range featuring double straps, the Edna shoulder bag in camel with a very pretty chain and the t-bar flats in the season's quirky prints and a studded plum suede. The clothes followed spring-summer's shapes with puffy shoulders in jackets and coats and rounded skirts but the new 'glitzy' floral print was one step away from grandma-chic which to me is the only chic worth having. Highlights for me included the 'swan' jacket in powder silk satin teamed with a 'casino' shirt in toffee, an amazing soft camel hooded trench in wool with metal hardware usually found in the brand's bags and shoes, a pair of salt & pepper wool 'paper bag' shorts and a black leather jacket with a slim sleeve.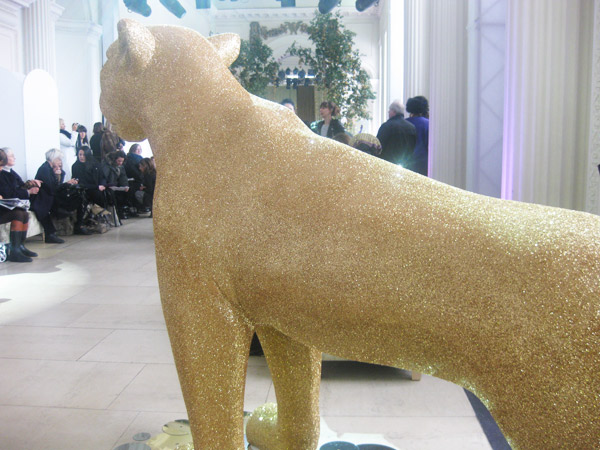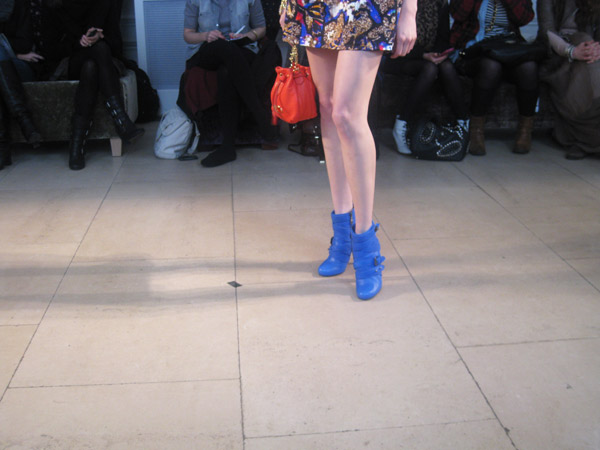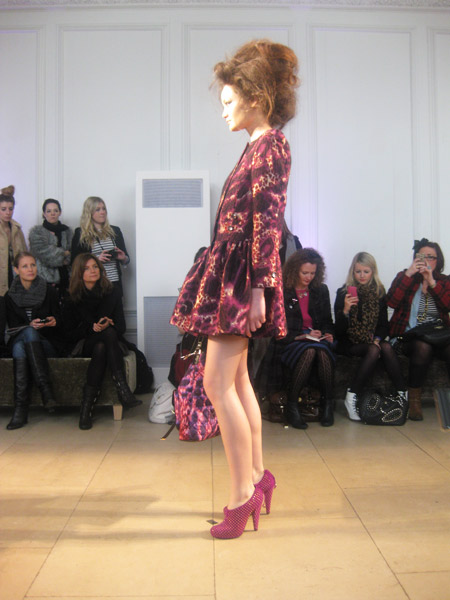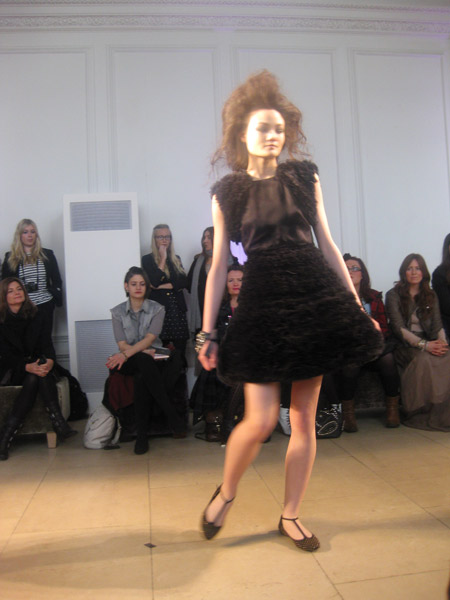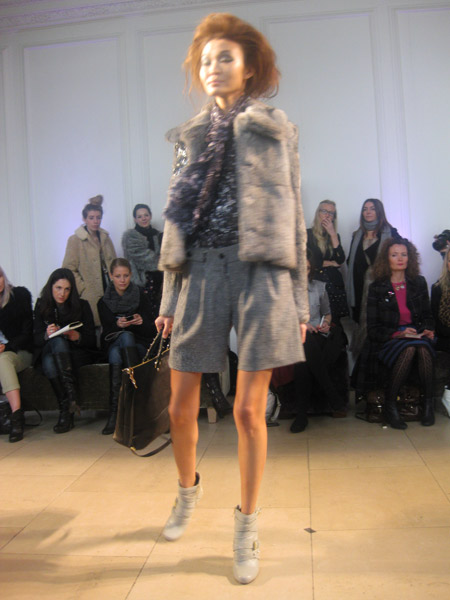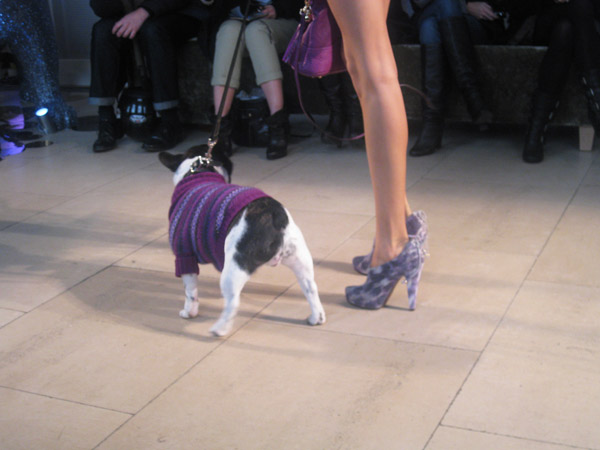 (
also known as the 'Posetta Baddog in Grazia' pose!
)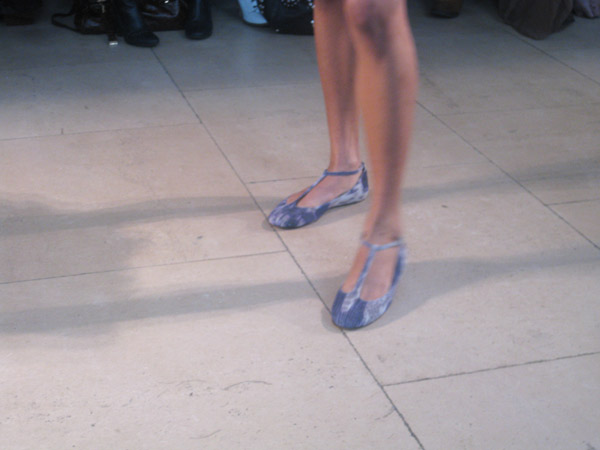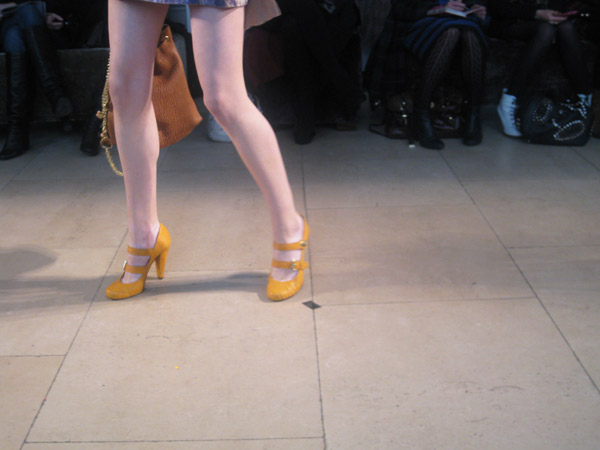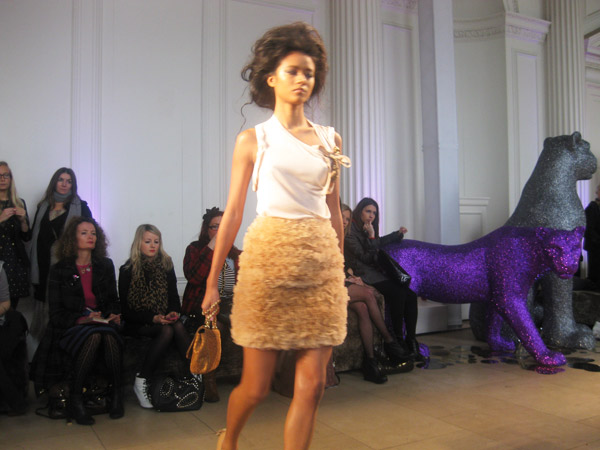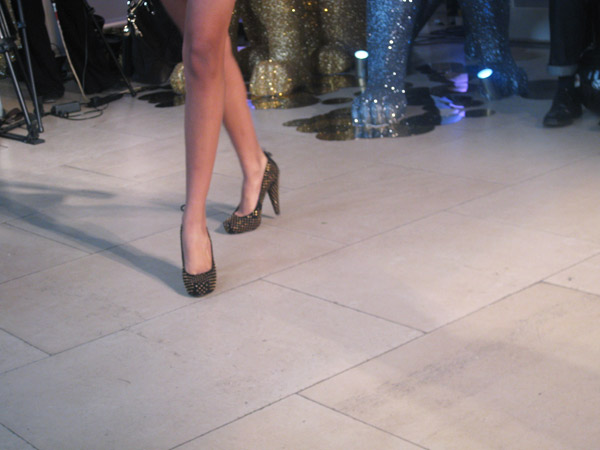 Back at the tent - via a short stop at the Langham Hotel for mini berry pancakes and Freda's presentation with Olivia Palermo - I caught the Future Classics presentation at the Portico Rooms before moving on elsewhere and I'm so glad I did! One of my highlights of the entire season, without a doubt. Julie Wilkins put out a must-have collection that more than justifies her label's name. Great knitwear pieces but what I fell in love with were the deconstructed trench coats, with a lower back cut line, a small polka dot print and a group of sheer black dresses that could easily, and rightfully so, make up someone's entire wardrobe. Why would you want to wear anything else?
And here are some closer looks at some pretty interesting back details.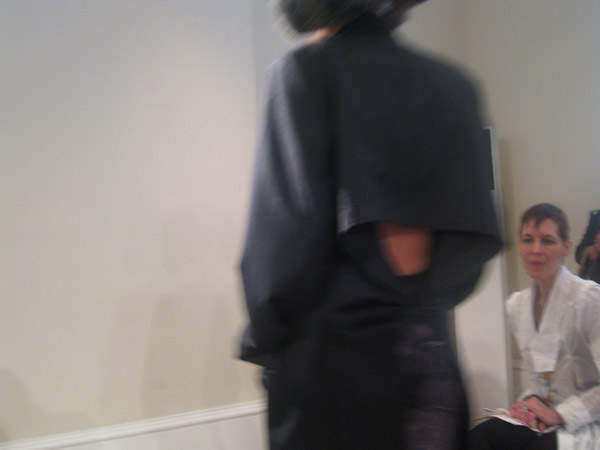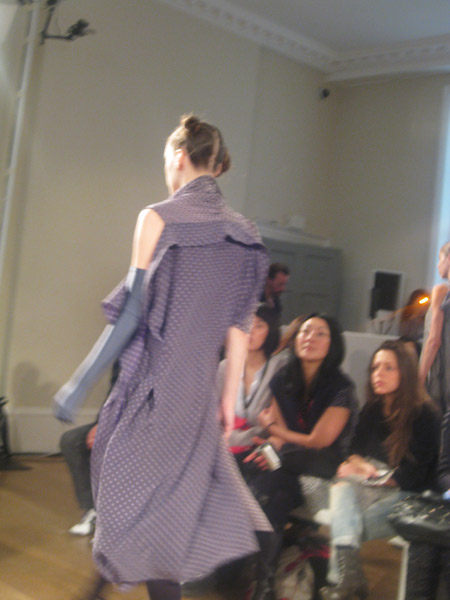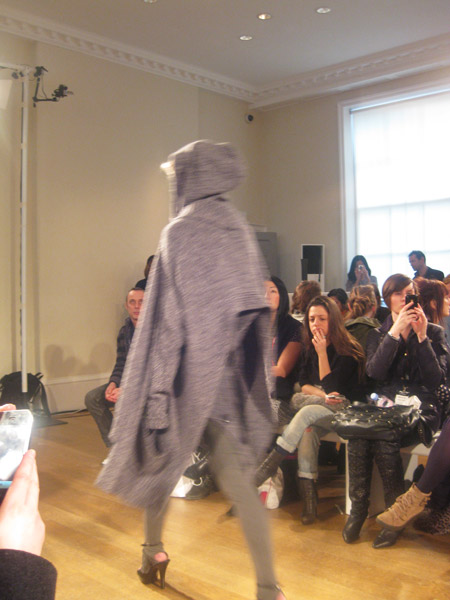 With Sasha moving on to other shows I jumped out the Merc, grabbed a soup at Le Pain Quotidien and caught up on some work at a Starbucks before rejoining them, hearing all about their 'crazy woman' tale, and heading to the Twenty8Twelve presentation. The setting was grand, with dark wood staircases leading to a room where the Miller sisters talked inspirations in front of hanging old tapestry and models lounged in that nonchalant way only models can do.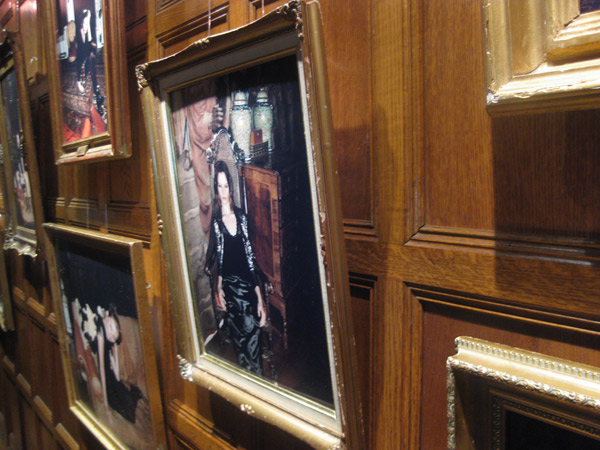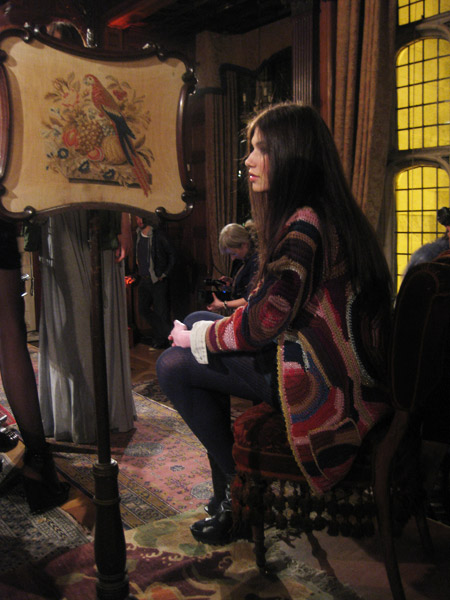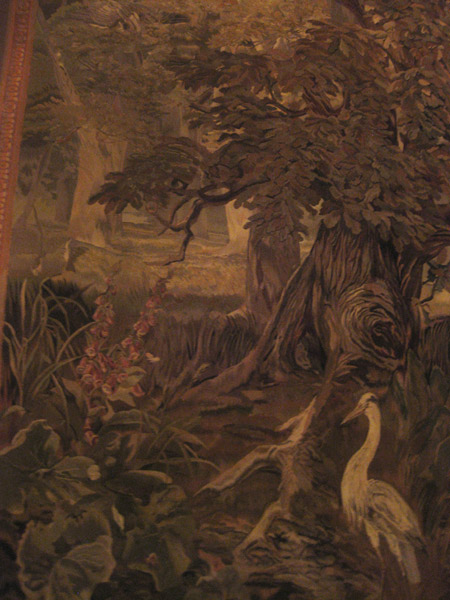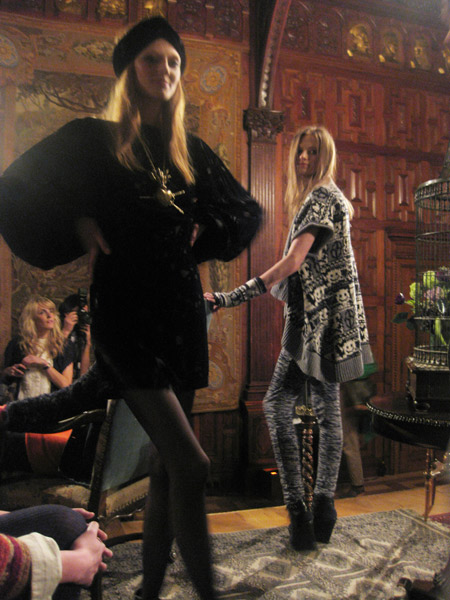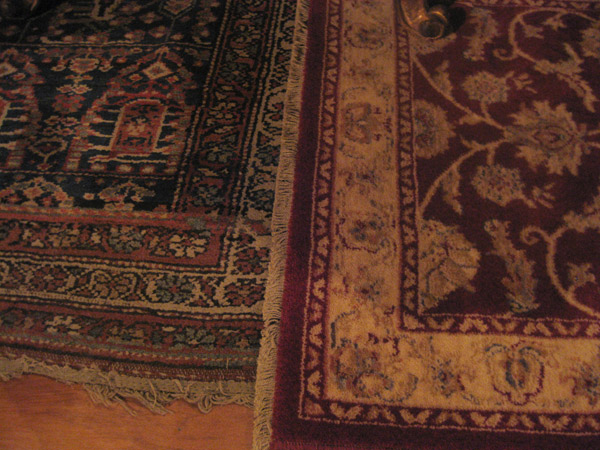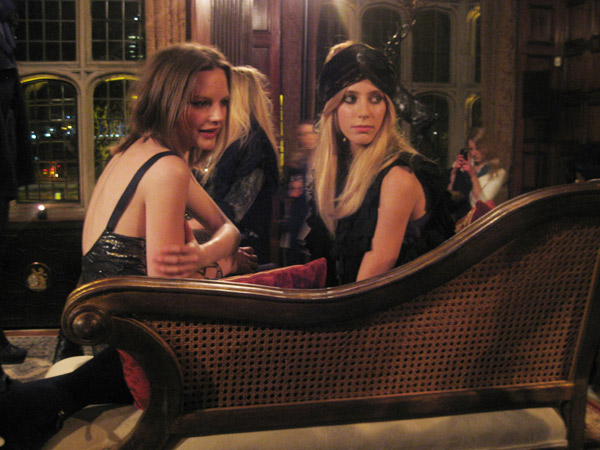 We then attempted a party but gave up for pizza, wine and a BAFTAS night at home.