...and I couldn't be happier!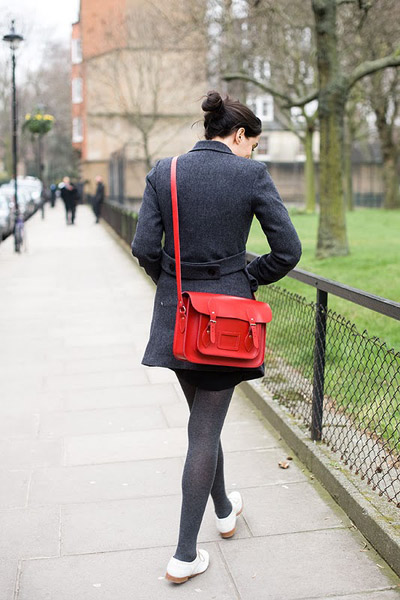 If you have been reading this blog for a little while now
(and I can't thank you enough for that!) or if you have just stumbled upon it (hello and come back soon!) one thing will be very clear to you, I think. That I don't include many, if any at all, pictures of myself. This was nothing more than a conscious choice right at the beginning that this space will be dedicated to people and places I like that, for one reason or another, I don't get the chance to write about in my work as a freelance writer.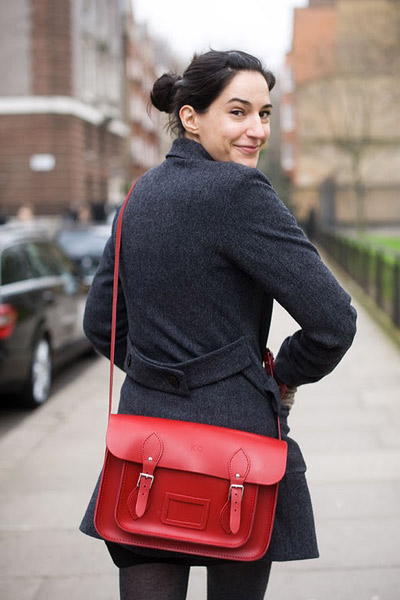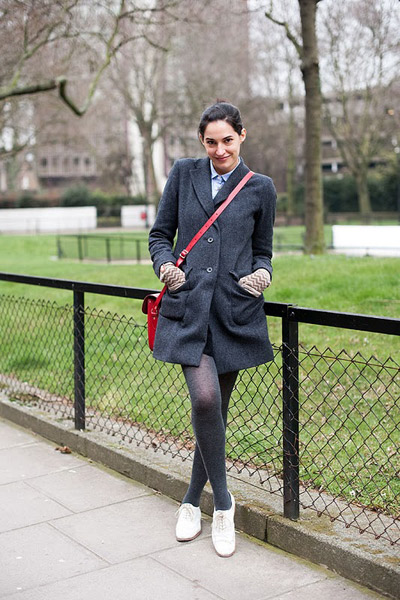 Even I, however, could not resist the urge to repost these pics from
Vanessa Jackman
's blog - even if the person in them is little,
ol
' me! I have been a fan of Vanessa's lovely blog for a long time now and when I first met her in person outside the Somerset House tents at London Fashion Week a few seasons ago I was taken back by how lovely and delightful she was in person too! These pics here were taken as I was leaving the Erdem show in February and - of course! - I had just resumed my show schedule following a quick stop at home which means that minimal, if any, attention was paid to the *
ahem
* 'look' but Vanessa's eye went straight to my bright red satchel from the
Cambridge Satchel Company
(a Christmas present thanks to T) and I couldn't be happier! I later sent Vanessa this pic on Twitter to say that Satchel was pretty happy about it all too! And now you've learnt another thing about me and this blog: I take silly pics with fruits and send them to people. Oops!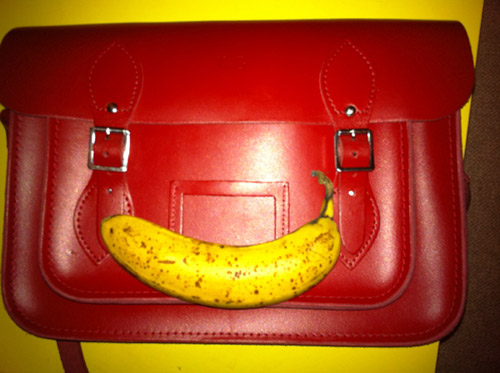 All images by Vanessa Jackman apart from the silly one that's obviously been taken by me!
ps: to the anonymous commenter who at the end of Vanessa's post suggested that my blog's name is not as original as I may think, I'd like to kindly offer a suggestion that he/she might just find enlightening: please, visit my blog and scroll down until you see the little slideshow dedicated to the 1989 Hayao Miyazaki film, Kiki's Delivery Service.