Back to London after two weeks in Greece
. British TV, I have a feeling you'll find it hard to surpass this! Don't worry, I've been promised pictorial proof of this Sunday's big finale look so watch this space.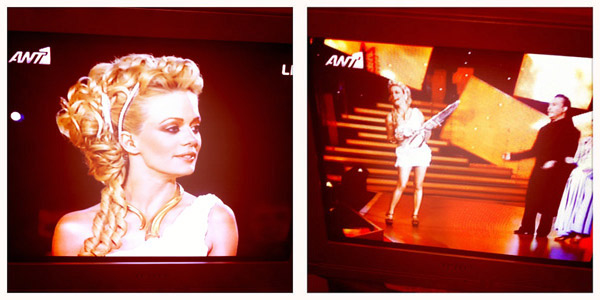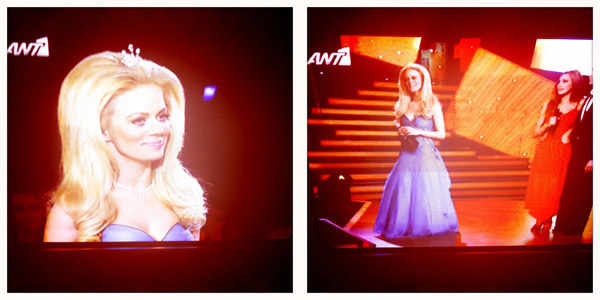 All images taken by an open-mouthed me while watching the very 'out there' Greek
Dancing With The Stars
on Ant1 TV.