I mentioned briefly in my previous post that Hotel Healdsburg happens to be one of my all-time favourite hotels. Sure, the fantastic time I had last time I stayed there for B and S's wedding is primarily to blame; a group of friends from around the world that just came together and enjoyed every last second of it so much so that the photograph of all of us standing in front of the hotel, taken on the morning of our departure, still makes me smile. So much so, in fact, that T and I came back to ye olde London and started making plans of moving to California.
That
is a good trip, my friends!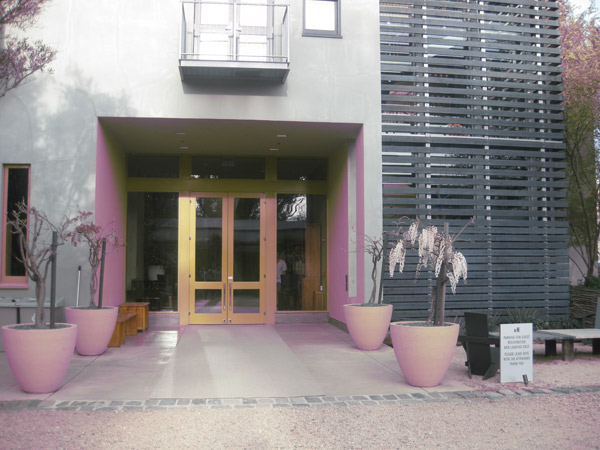 But, of course, even without those memories, Hotel
Healdsburg
ticks all the right boxes for me. It's located in a ridiculously picturesque setting, in the middle of
Healdsburg
town and amongst
California's
Wine County and
Sonoma
Valley. The morning's light mist/drizzle/overcast weather does not even come close to ruining your mood. It makes for a more impressive and rewarding experience when just before midday the sun burns through it and rises high.
The staff are friendly, the rooms stylish without screaming, with lovely colours that calm you the moment you walk in, and then there's the bed. BB turned his upside-down last time we stayed, trying to discover the make of their mattresses. He didn't succeed but confirmed that those beds are indeed the most comfortable you will ever sleep on. I, of course, told everyone in this trip, as we were crossing San Fran's Golden Gate Bridge and they weren't disappointed. There's a lovely swimming pool and small garden and an equally small but great spa for massages - this time I tried their wine wrap and still wish I didn't have to wash that delicious smell off of me!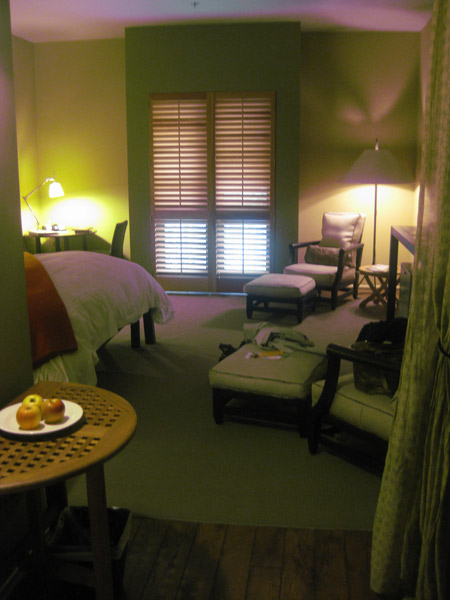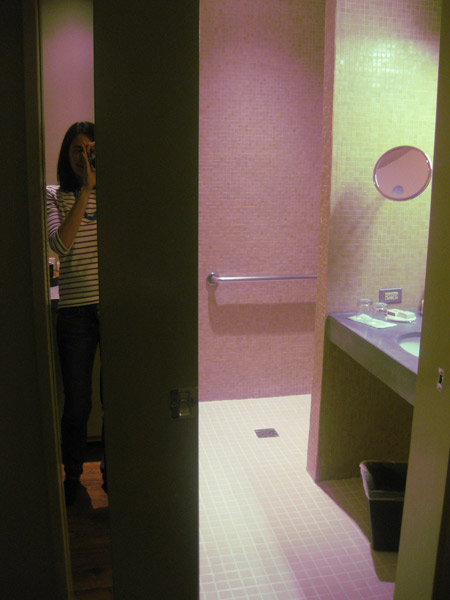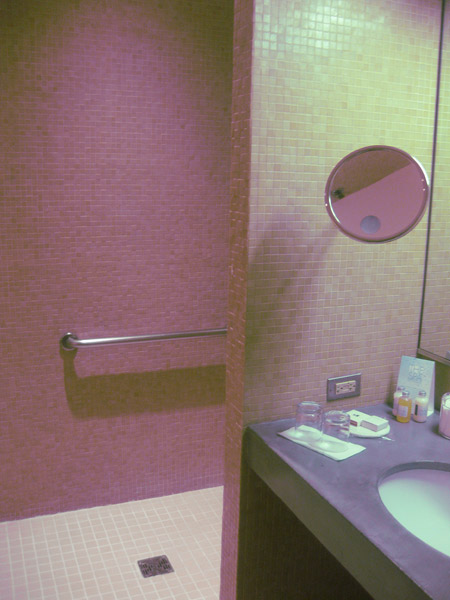 The hotel's restaurant, Dry Creek Kitchen, is extraordinary in that uniquely American way where the setting is so relaxed you simply can't dress up for it but the food succeeds at being simply and heavenly mouthwatering. The chef is Charlie Palmer, whose story is one of those success-at-a-young-age/immense-talent-and-determination that leaves you slightly exhausted but so glad at least he made it and you get to savor his food! We had the Tasting Menu, every plate came with an accompanying wine, and this is what our table looked like by the last course.