Rest assured dear readers, the end is not nigh; please continue sipping your tea, eating your crumpet, reading something else much more interesting!

Yes, the Earth keeps spinning and I haven't blogged for ages - again. Yet, despite the frightening fact the lunch I'm writing about here took place something close to two months ago (arghhh!!!) I'm still thinking about it and this may be the only reason required for blogging about anything!
Part of my California trip with Basso & Brooke for Grazia Daily (here and here) included a visit to one of the Gallo family's vineyards - the world's largest privately owned winery, a wine tasting session accompanied by Gina Gallo, granddaughter of Julio Gallo - who alongside his brother Ernest founded the company in 1933, and a taste-bud-exploding lunch so fresh we may as well have been sitting among the vines. As it turns out, we were in this beautiful room, the wine tasting session was fascinating, my first, but please do not expect any notes on the wines we tasted. They were all delicious and palette-enhancing but two months later I'm still thinking about the greener than green olives and Gallo olive oil we had. I intend to track it down.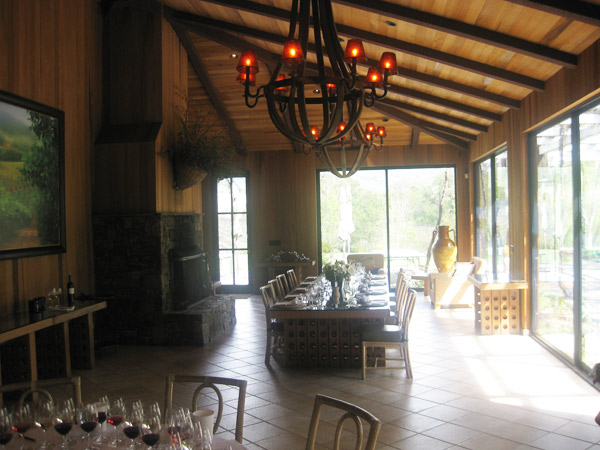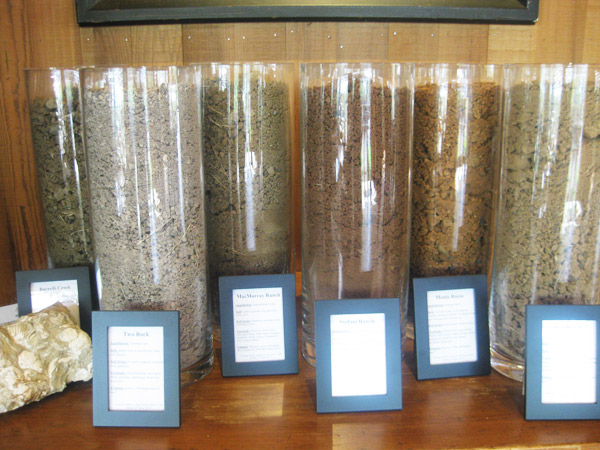 A lot of wine, professional tasting note printouts, a lovely pen and yet mine remained pretty blank!
A beautiful tiled large table set right outside our room overlooking the vineyard below. Sadly, the Sonoma Valley's sunshine hadn't burnt through the clouds yet so my pics don't make the stunning surroundings any justice!
Oh, the lunch! The Gallo ladies that joined us must have been worried we poor Londoners have no access to fresh fruit and vegetables because we ate those olives - sooooo green! - dunk fresh bread in olive oil so tasty and when our starter of gnocchi, cherry tomatoes and baby vegetables arrived we gasped with delight!
By the time our dessert arrived, I was interrogating the Gallo ladies on how on Earth did they get to work in this beautiful place and eat this food and get to taste 300 million wines each day whilst remaining knowledgeable, composed and professional! I can't remember their answer - if there was one - because the orange sorbet and slice of yummy cake I had in front of me was calling me. All very Joan of Arc but with a much better ending!