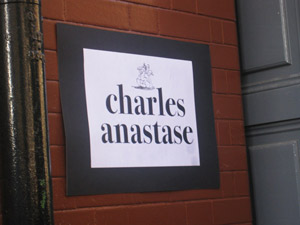 Day 2 was fun, fun, fun! I always think a Charles Anastase show is fun no matter how much it ends up puzzling me, and this one was a puzzle alright.
To me,
Anastase's
girl is like an eccentric French auntie. I love to visit her, for macaroons and whisky in dainty tea cups,
bien sur
, but I always freeze at her front door wondering what she will appear as each time. As it turns out, she's a crazy gardener right now. Showing at the back of South Molton Lane's Music Rooms, up some stairs, to the rooftop and down some steps I wouldn't have been surprised if we then had to climb through an open window into someone's Mayfair apartments. We walked into a white room instead, Yoko Ono answered the phone on the soundtrack and Anastase's girls came out in big hair, big shoes and big, cosy felt/wool coats in delicious bright blocks of colours: red, pink, turquoise, coral, yellow. The silhouette felt Seventies, the trousers were wide and enough quirky touches were there -
naïf appliqués on tulle -
as guarantee that I will be thinking about this show for a while yet. Did I like it? What a silly question and as my crazy Auntie would say, drink up!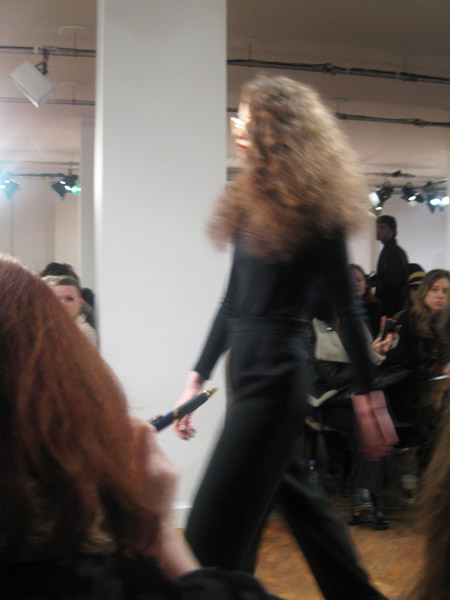 (
doesn't this feel like a surreal dream?
)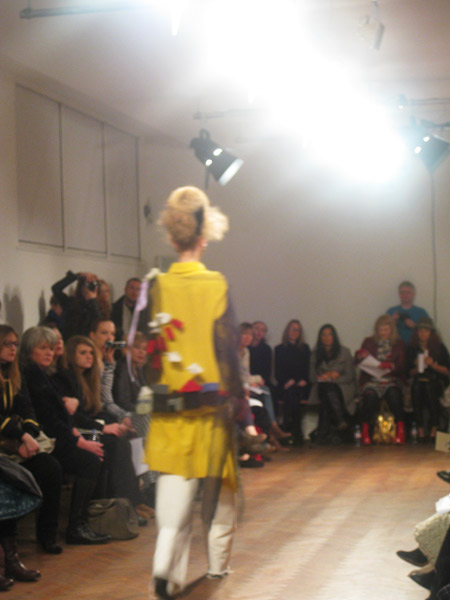 Oh,
Topshop
, how do I love thee? Let me count the ways. I love your LFW venue, its cafe and food. I know some girls that love its waiters too! I love the energy, mischief and, here's a new word, fun you splash all over your Unique show. I love the crunchy leaves that made up the catwalk and I love every single piece you showed; the big, teddy-fur coats, the little boy scout blazer, the shearling jackets and thick, cable knit socks. And I adored the duffle coat too. I love the fact your prints were wild, you knitted squirrels on a long cardigan and that your fur was fake, faux, falso. I love the mushroom print on delicate little cream lace and macrame dresses and since you ask, why, sure I will put on my name-embroidered pjs and bad-bad-woolf hat and run down the woods with you tonight!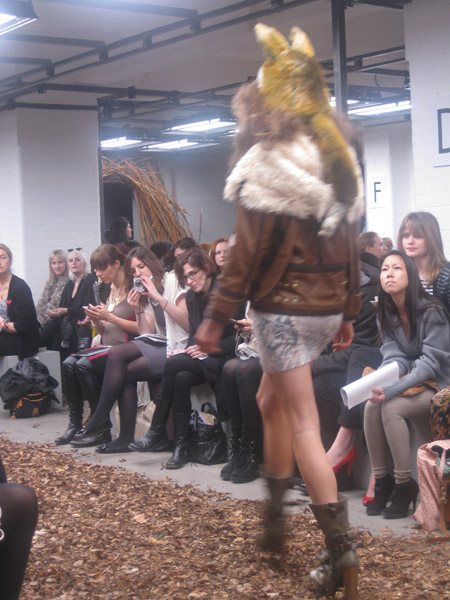 (
a little bit of La Lanphear and a little bit of
Random Fashion Coolness
!
)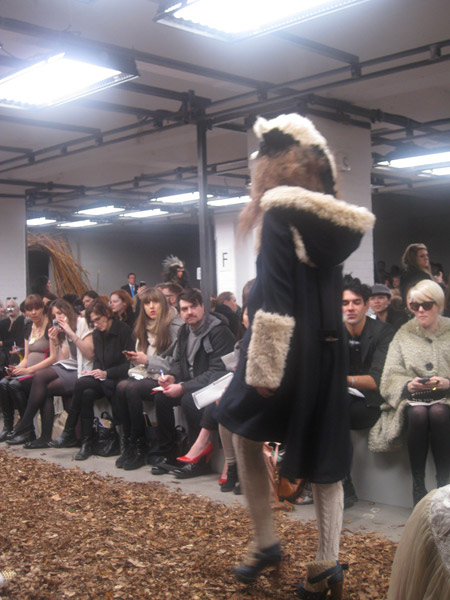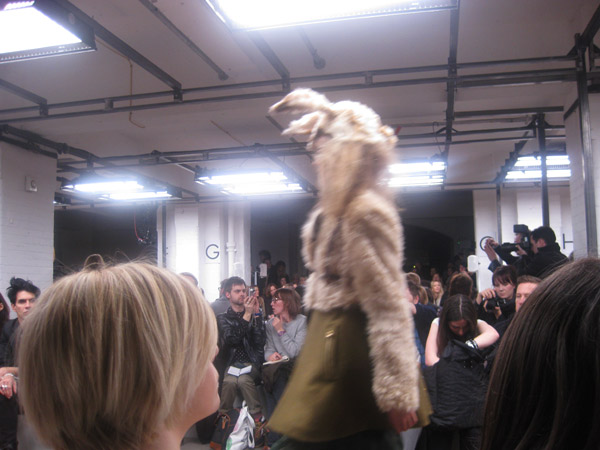 (H
i Rachel! Bonjour Garance! Hey Scott!
)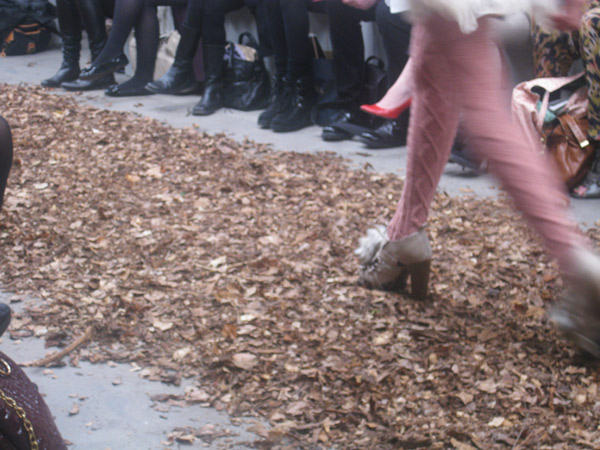 What I find fascinating about London designers is the way you literally see their work's character and focus evolve season after season. Take
Emilio de la Morena
, for example. He has established his label as a go-to for beautiful body-con dresses with an architectural edge in their lines and shapes. This time, he's experimenting with the good, old parka in collaboration with Loro Piana and whether this works or not for some is to be debated. What is certain is his masterly touch with folds and drapes on a skirt that showcase the various layers involved in the construction of each of his dresses. I particularly loved the white/cream sheer silk organza layers that fluttered underneath the skirt and peeked above a neckline. I also like seeing his collaboration on the shoes with Charlotte Olympia going from strength to strength; shiny, metallic and fringed boots? I'm already excited for next season!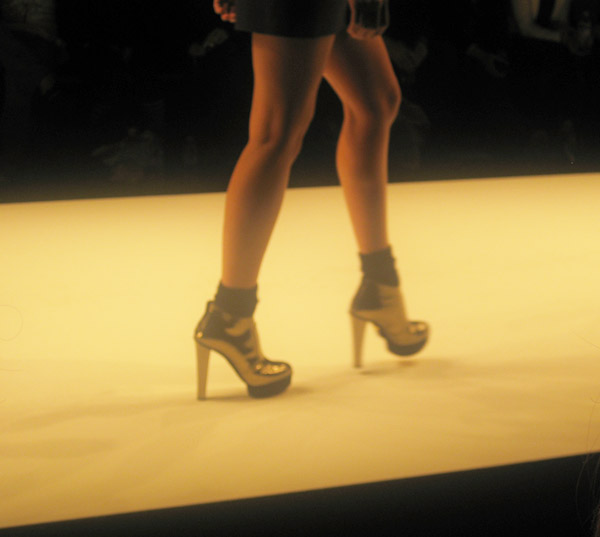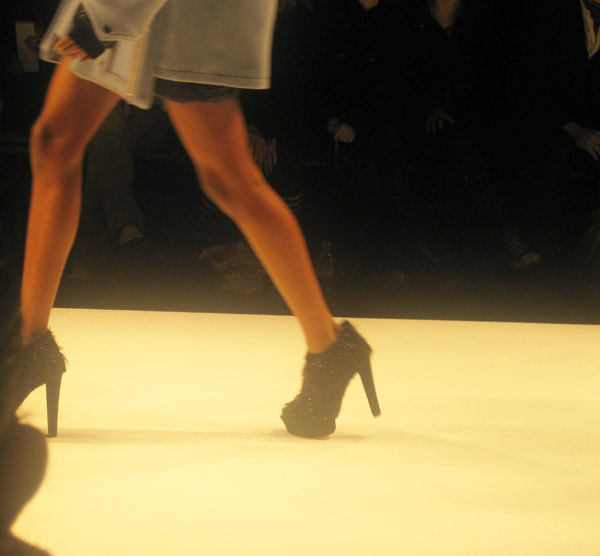 Since fun is clearly the word in this post, could there be a better designer to define it in fashion terms than
Louise Gray
? Doubt it! Her Portico Rooms presentation was fantastic, bright, colourful fun with a print/pattern/fabric Gray-mash-up the likes of which Glee would be sick jealous of. The smiles on everyone's faces, and the models' alone, said it all.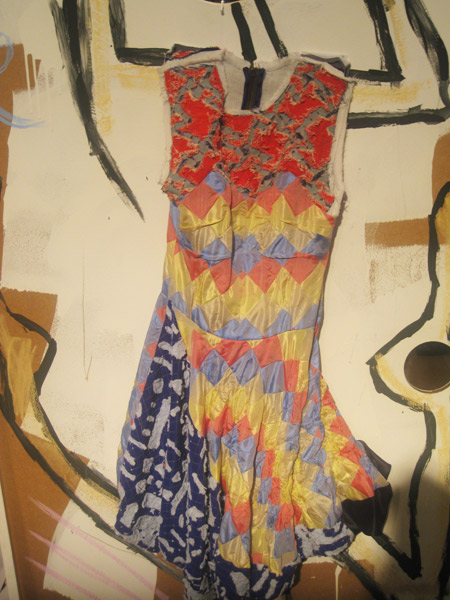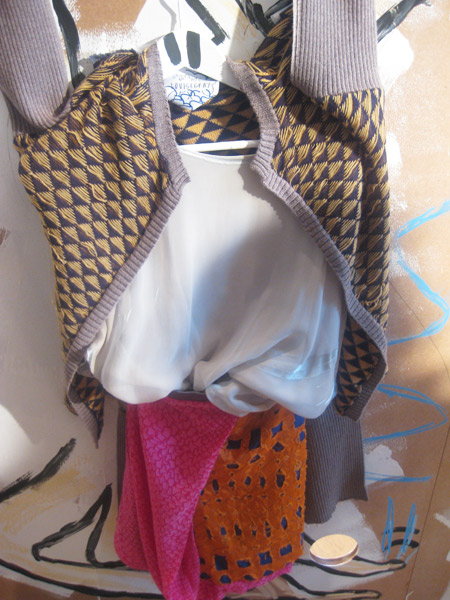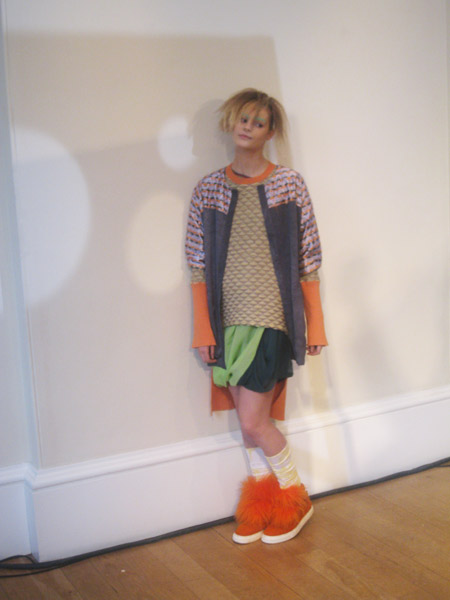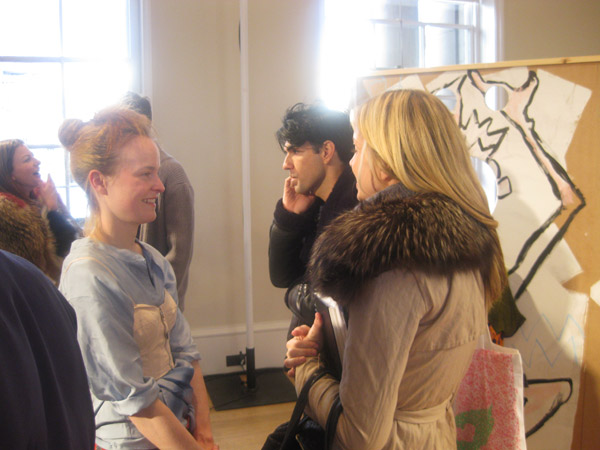 Like I said, it's all serious fun!