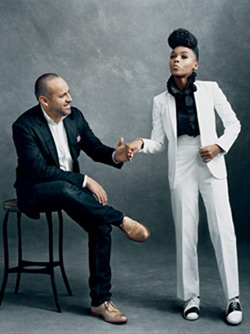 Good shoes! That's what I keep thinking every time I look at George Esquivel's designs
and I hope this doesn't take away from how truly amazing they are; in fact, "I must have them" tends to be the follow-up thought. And anyway, since when is 'good' just not...good enough?
There must be something in the way they're handmade, each pair given the same care and attention in
Esquivel's
Southern California shop; using the finest materials, hand-cutting, massaging the leather into shape. But - these are shoes with an edge too, inspired by Esquivel's rock clientele, in their hand-burnished, hand-stained leather and unusual colour combinations. Like a rock star with a helluva soul. Really, they're just too good!
Here's his When, What and Who.
WHAT DID YOU DO WHEN YOU FIRST HEARD YOU WERE NOMINATED? SET THE SCENE FOR US.
I found out that I was one of the finalist as we were preparing to board the plane for NYC. I wanted to jump, scream, laugh, cry, call my wife, give everyone a big hug but we (Albert my GM) and I were being ushered onto the outside ramp to board the plane at Long Beach Airport. Because I had to sit with the news stirring in my head by myself, I think that flight was probably the longest yet the best I have ever taken. I sat in my seat and internally freaked out for the next 5 hours.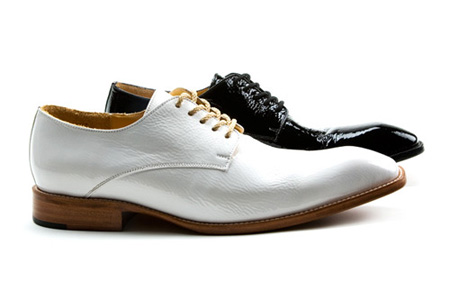 WHAT ARE YOU PLANNING TO WEAR ON THE BIG NIGHT AND WHO ARE YOU TAKING WITH YOU?
I think this event warrants me getting something really special, if I have time I will get something made (debating between a tux or a suit). My wife will be accompanying me to the dinner.
WHO ARE YOU MOST EXCITED TO SEE THERE?
The way people are with celebs is the way I am with Designers (I'm a big fan of their creativity and their business savvy). I don't think I can narrow it down to just one person, I'm excited to see all of the designers.