With the heavy schedules of showing, wholesaling, manufacturing, shooting and every other -ing that a fashion designer has to get through every season (did I mention being inspired and coming up with the next collection too?)

it was to be expected that not all of the CFDA/Vogue Fashion Fund nominated designers were able to get back to me with their Q&As. The lovely Alexa and Flora of Ohne Titel did manage to tell me, in between showing in New York and leaving for selling the collection in Paris, that they "
are very proud to be counted among the top ten for the award
."
With the Big Night itself taking place this evening in New York I thought it would only be fair to include the remaining nominated designers here just so we can wake up tomorrow morning and read up on who won, who didn't, who wore what and get all excited about our very own British Fashion Council / Vogue
Designer Fashion Fund
to take place next year!
SOPHIE THEALLET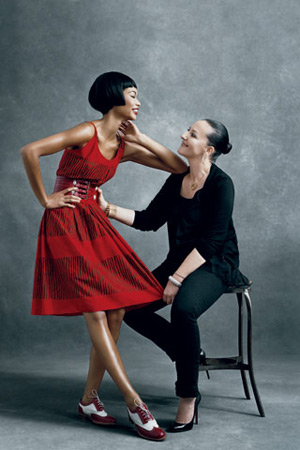 MONIQUE PEAN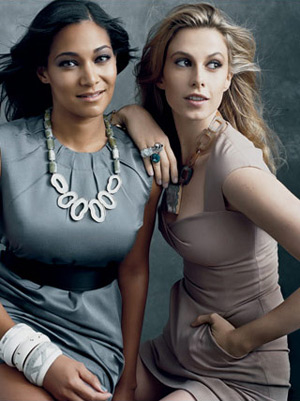 Images by
US Vogue
.