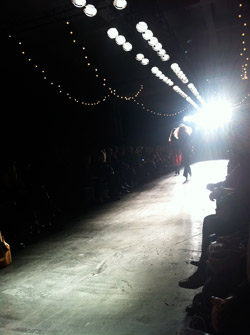 Both of the above is just right for me! In the still-palpable aftermath of Phoebe Philo's arrival at C
é
line

(impressive when you remind yourself that Phoebe revealed her vision for the French label in 2009

) and Meadham Kirchhoff's SS11 collection (and their most recent AW11) the discussion in fashion (once the Galliano and Dior musical chairs game has been played to exhaustion and utter mind-numbness! Please, tell me - have you had enough too?) is still about minimalism vs maximalism.
What are you?
fashion magazines ask, understandably excited that two such distinct...not trends but approaches to dressing and being, have emerged but slightly missing the point that rarely is anyone wholly the former or the latter anymore. I, for example, may verge on the too little camp but would equally like to flirt with the other one if only I tried a little harder. Take the following two designers whose aesthetic and entire identities seem directly antithetical -
Louise Gray
(
you're a maximalist!
the mag would say) and
J JS Lee
(
and you're a
- yep,
minimalist!
).
To me they share a distinct and utterly believable attitude on who they are, what they like and where they're going.
If your heart didn't rejoice and a smile never formed on your face during Louise Gray's show then I'd advice you to check in to a wellness clinic asap! I loved it all and almost skipped the short trek back to the Grazia offices were I was that day. I had an even bigger smile on my face when I saw the collection up close in the designer's stand a day or so later and found caught myself making a mental shopping list for the fantastic knitwear (sure, I'd wear one of the colourful jumpers with some tailored black trousers - perhaps even from J JS Lee! - but maybe not and that's quite exciting). Louise's wit, and skill, is apparent in the contrasting dresses, where the back looks nothing like the front but both are a fantastic mix of plaids and tweeds and yep - colour!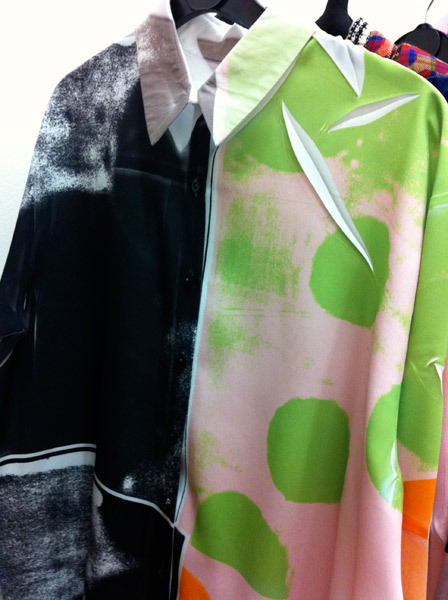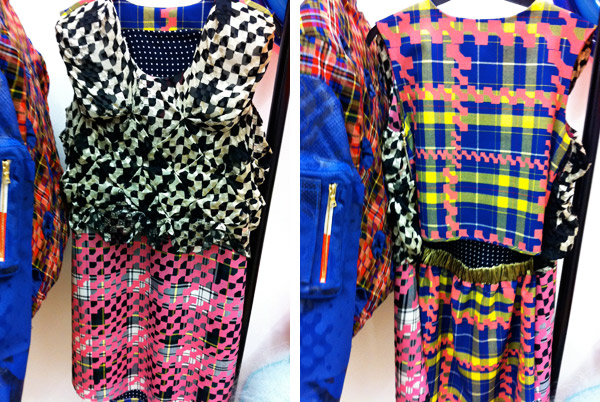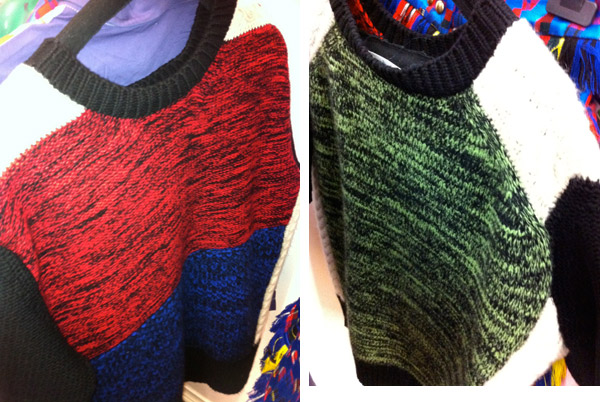 I first came across J JS Lee last season when I
stumbled
upon her 'shed' at Topshop's part of the exhibition in Somerset House and although I couldn't make her presentation this time around, I was glad to catch the collection on its rail. Needless to say I fell in love with every single piece and have now developed ridiculously high hopes for the designer and already can't wait to see what she does next season! From the impeccably tailored blazers to the string of pearls on a grey tweed dress...you had me at look-at-the-satchel-attached-to-the-back Jackie!