Resort,

schmesort.

Preen's latest collection will do me just fine for any season, thanks!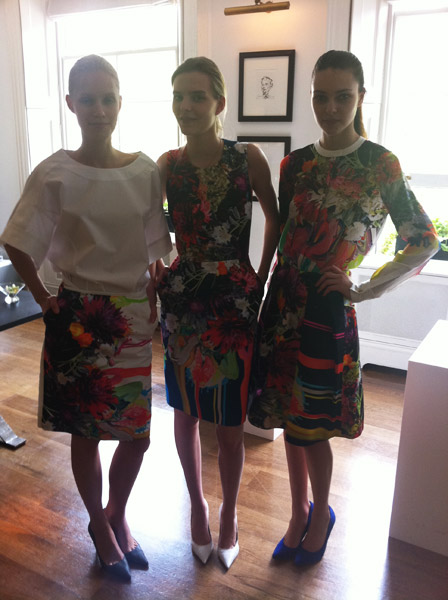 Thea Bregazzi and Justin Thornton have a serious affair with flowers and it's still going strong after their fantastic S/S'12 collection that was
inspired
by a vase of peonies on their desk. Digitized, pixilated and in colours to make Mother Nature jealous. Their A/W'12 collection referenced Beatrix Potter's botanical studies and now, for Resort, they looked at Jeff Koon's plastic-fantastic flowers. Not that you need to know that. Just think signature Preen shapes (the peplum, the slight Victoriana, the great blazer) in bright prints and sporty stripes as well as lace as in a gorgeous red top with lace done in India.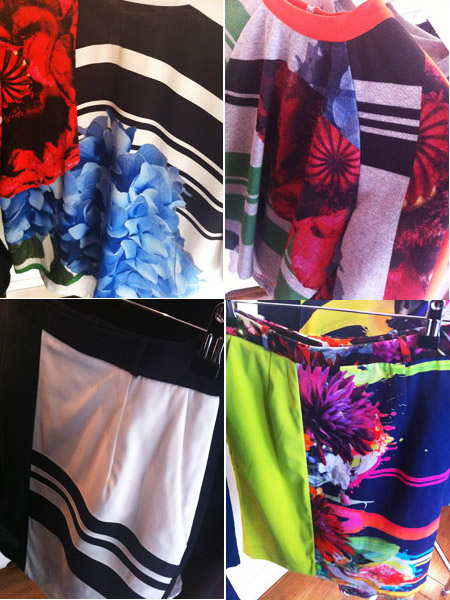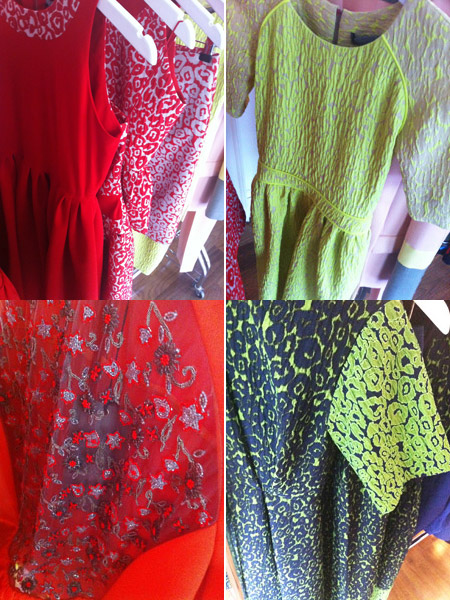 Like I said, resort, schmesort. I'll have it all now, please!