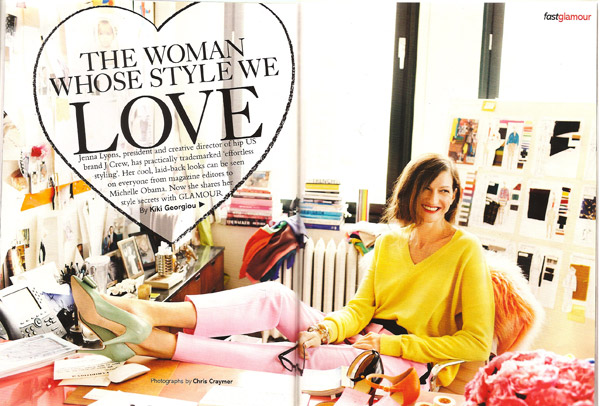 Note: the title of this post needs to be read with
this
in mind.
I love J. Crew and

I love Jenna Lyons.

If you know me (hi!) you'll be well aware of that. You will also know that the likeliest answer to the question "what are you wearing" (although why anyone would actually ask me that I don't know) would be a) J. Crew, b) Whistles, c) COS or d) J.Crew and J.Crew and J.Crew! I am the person that associates any trip to the States with a trip to J.Crew. If I'm going I'll get J.Crew requests. If I know someone who's going I'll ask for a little something back and as soon as I hear "sure!" I'll hand over my printed wish list with pictures and everything. Yes, they now deliver to the UK but I'm clinging on to the old-fashioned notion that trips abroad mean presents you can' get at home.
I was therefore pretty excited to speak to Jenna a few months ago for a lovely feature we did at Glamour on her amazing style and the power of the Crew. I love the above picture and if you wish to read the full feature click
here
. And you can imagine my excitement when upon publication I received a gorgeous grey cashmere sweater from Jenna with the loveliest handwritten note. The words girl and crush,
friendos
, don't even come close!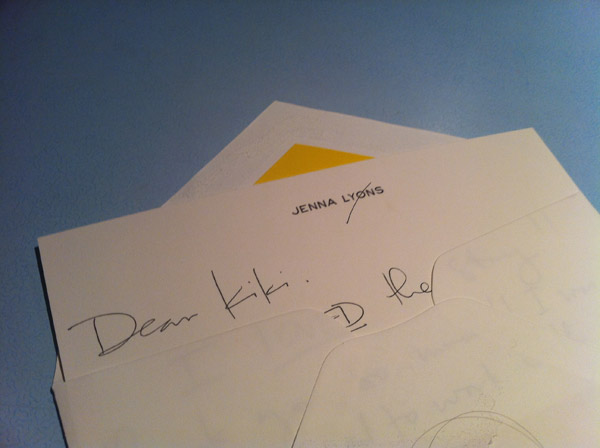 The presentation at the Lincoln Center during NYFW did not disappoint. Well, crowd control could be improved, I guess, and perhaps it's time for the superbrand to not be so modest and acknowledge that A LOT of people want to attend their presentations so better give them a bigger space to enjoy. Cue a lineup of models in what is essentially the cashmere sweaters, Cafe Capri trousers, pointy pumps and bright pea coats we'll all be wearing come autumn, a lot of fashion folk snapping away and making mental shopping lists, and in the middle of it all a besieged by well-wishers Jenna.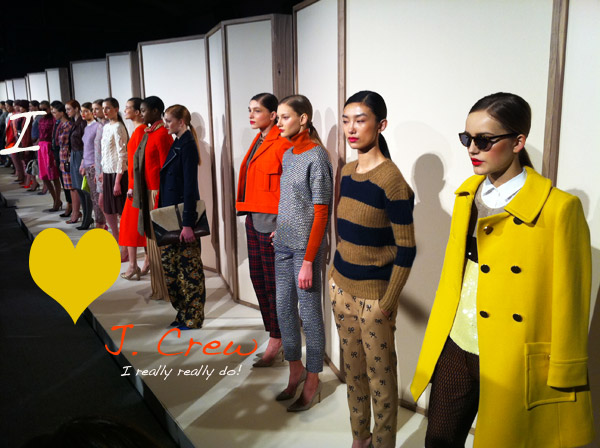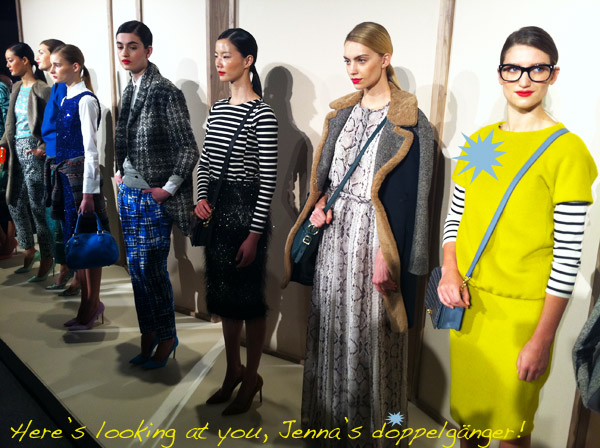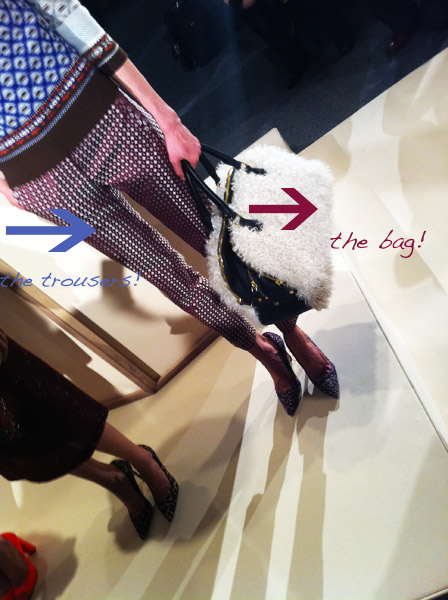 I loved it, of course. And the moment I got some free time I went to the nearest store. Now it's all about waiting to find out what the location of their first UK store will be. One thing is certain; I'll see you there, yes?