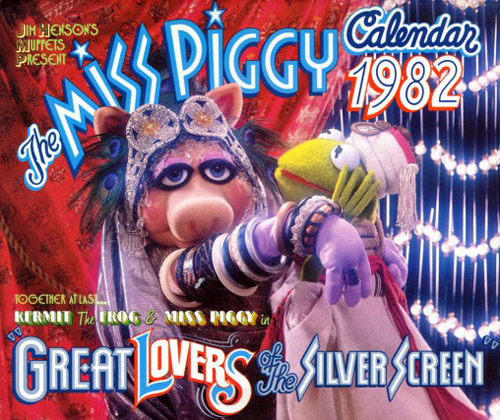 Oh yes, readers - she did! I had no idea Miss Piggy did calendars in the Glorious Eighties (although that's not to say I'm surprised she did!),
let alone pose in them with Kermit as
Great Lovers Of The Silver Screen
, as they did in 1982. Needless to say, I want this and as a quick search on Ebay brought up
nada
, nothing, a big fat zero, I have a feeling tracking one of these babies down will not be easy. Let me know if you see it anywhere, will you please?
Now, the below image may just be on the best I have ever laid eyes on and I feel that I need to own it in print, framed and keeping me company by my desk. Because when things don't go to plan or when no clear plan even exists I just want to look over at Miss Piggy and Kermit as Diane Keaton and Woody Allen in Annie Hall and know that all's good in the world!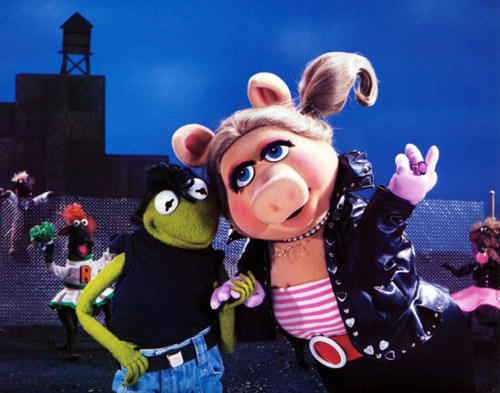 ...and yes, John Travolta and Olivia Newton-John as Danny and Sandy in Grease!