With London Fashion Week over and done with, and the chatter from Milan over the brilliance that was Prada and Jil Sander beginning to fade in the eve of Paris Fashion Week, I think it's a good time as any to reflect on what caught my eye over the who-you're-calling-crazy five days of LFW.

Like a magpie, I was drawn to shiny, sparkly, gorgeous little things to collect and treasure and two jewellery labels in particular stood out for me.
Alex Monroe I was, and I imagine you already are, familiar with so it was lovely to walk through the doors of the Exhibition at Somerset House and see their pretty, countryside picnic stand right in front of me. Dangle delicate chains of charms over a tall glass or spread them on a pretty blue spot print plate and I will hover above like a hungry bee and admire it all, it's that simple! But Alex Monroe's collections always deserve a closer look, to marvel at the detail of the charms while desperately trying to figure out how it can all be yours. Bees, bicycles and daisies for Spring? Yes, please.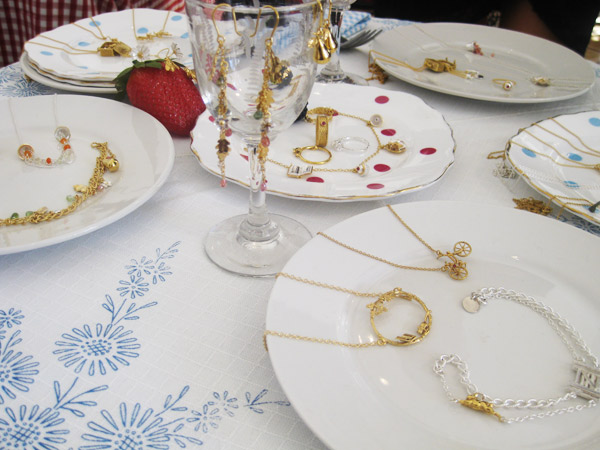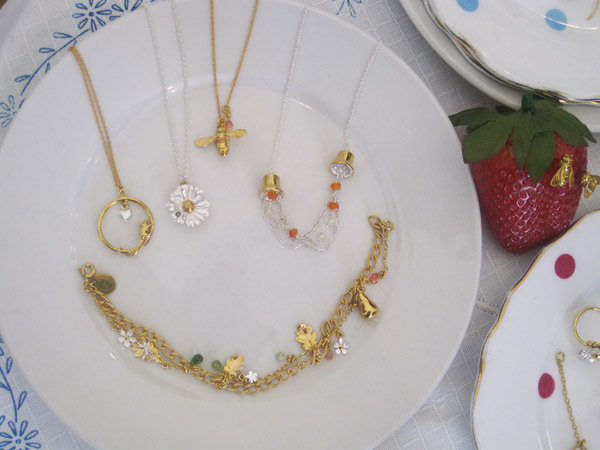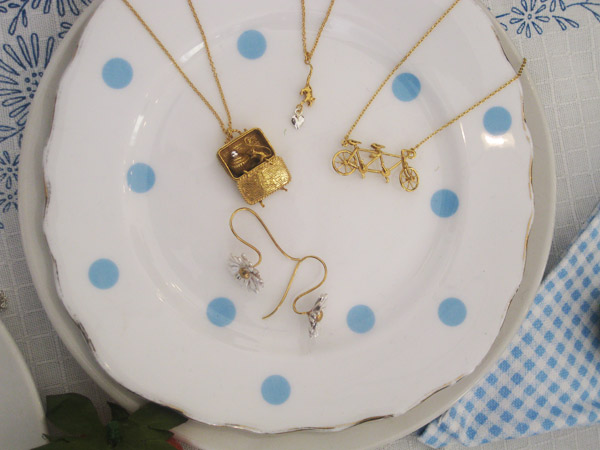 Cabinet I was not familiar with but that's because I live in a land deep inside my own head and miss out on a lot of good things happening in this outside world. It didn't take long to get me hovering again, this time above their beautiful bejewelled and be-feathered antique collars. Designed by Gemma Critchley and Zara Braganca, this is the label's third collection and it's certainly one of my favourite personal discoveries of LFW.