It's been so long, my friends but what a time's it's been! Aside for a day here and there when 'the lazy' hit and hit hard, I can - this once - say that I haven't been blogging because I've been too busy. Makes for a nice change, no?
It started with an email (don't most things these days do?) from The Lovely Angela at
Grazia Daily
- that is her full name, trust me! - asking whether I'd fancy flying to San Francisco to spend a few days with the designers Basso & Brooke on a research trip to California's Sonoma Valley, sampling wine, vintage shopping, oh, and writing some stories for them while there. The occasion? Basso & Brooke's recent appointment as Designers in Residence for the wine company
Turning Leaf
and their upcoming collaboration on a range of products (more info
here
). My train of thought went somewhat like this: "YES!!! Hmmm, let me think about this for one sec..sounds great, yes, YEP, I'm in!"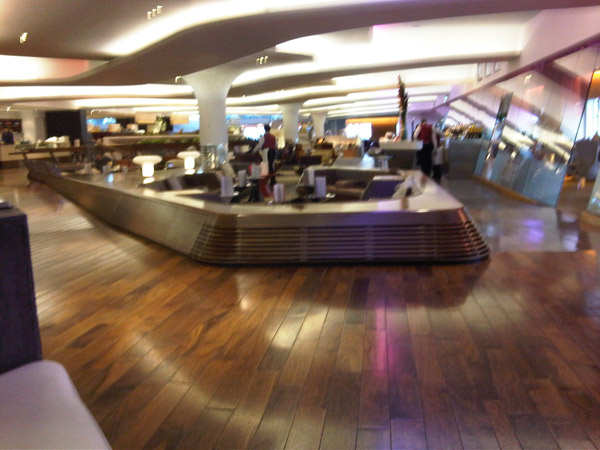 Virgin Atlantic's Upper Class Lounge at Heathrow Airport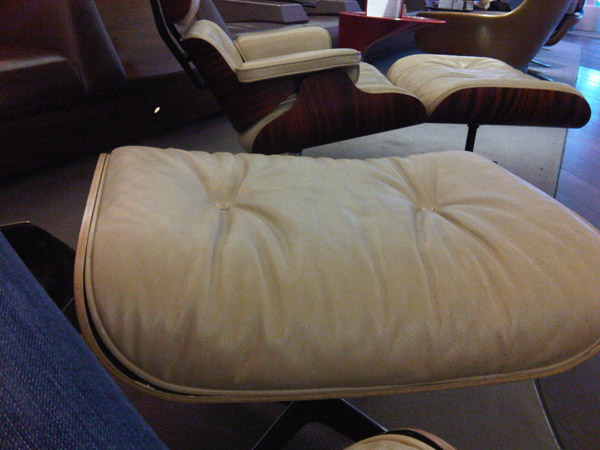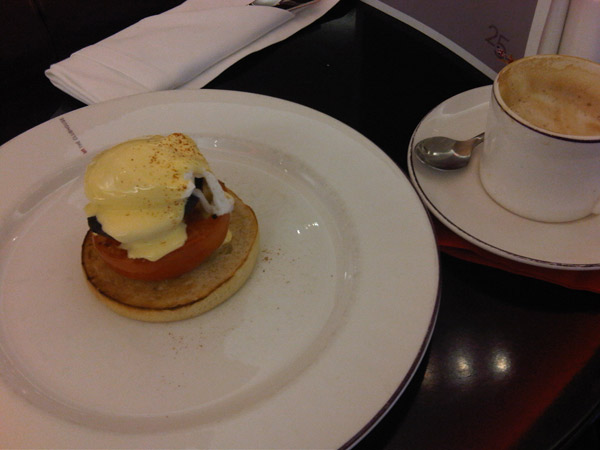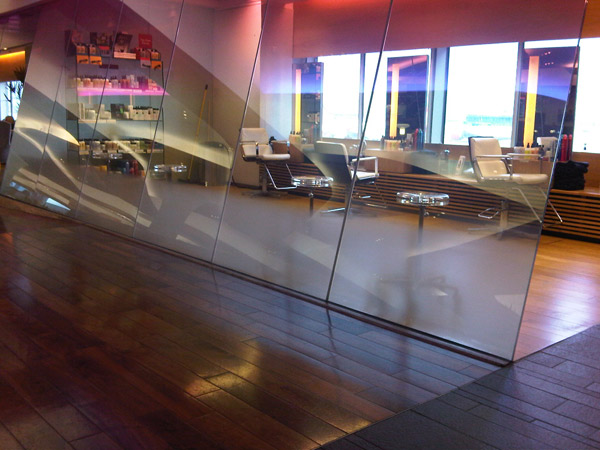 I got a haircut at the Bumble & Bumble salon with fantastic views of the airport's runway!
And that's how I found myself on a pretty Sunday morning throwing my bag in a chauffeur driven car, making my way to Heathrow Airport and Virgin Atlantic's Upper Class lounge. Or as it's been renamed since by yours truly, Heaven! Because yes, Turning Leaf were kind enough to fly me First Class and the cherry on top of this already irresistible cake? We'd be staying at one of my favourite hotels in the world,
Hotel Healdsburg
, where some of my best friends, my boyfriend and I spent a wonderful trip a few years ago to celebrate B & S's wedding.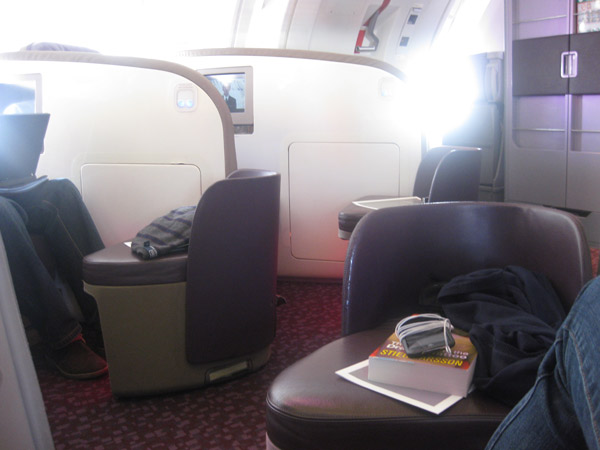 Waiting for my salad starter, catching up with Radio 4's Woman's Hour (cute airplane salt & pepper shakers)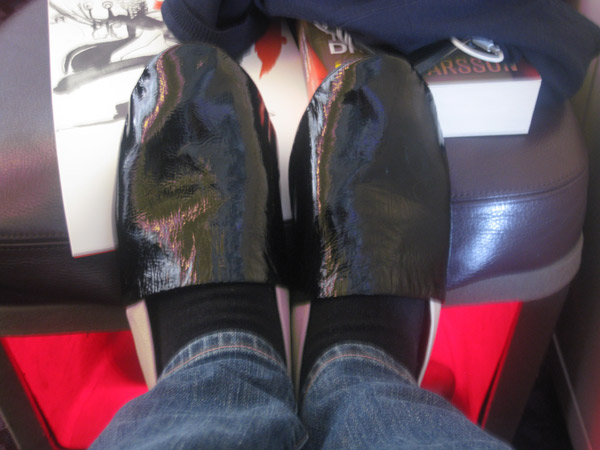 My trusty Newbark flats were made for this!
So, 11 hours of intense planning on how to fly first class again, a delicious 3-course meal, dozens of pages of Stieg Larsson's
The Girl with the Dragon
Tattoo
, Jane Campion's
Bright Star
and some oh-so-blissful pockets of sleep on my flat bed we arrived to this: San Francisco, its glorious Golden Gate Bridge and a long drive to Healdsburg. Like I said, Heaven!