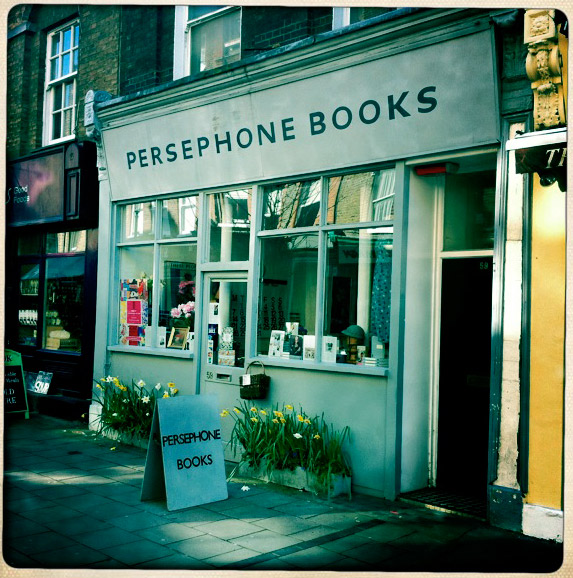 On a randomly sunny Saturday morning, T and I went walking around Bloomsbury; a cafe stop here, a museum visit there and, of course, a quick browse around one of the prettiest and welcoming bookshops in London,
Persephone Books
on Lamb's Conduit Street. Perhaps it was the
Vanessa Bell
-inspired vases of spring flowers or the neat stacks of those pale grey/blue covers so synonymous with the publishing house but I felt that day signalled the beginning of Spring for me. How apropos then, that Persephone, for us ancient Greeks, represented Spring and harvest and new beginnings! A happy ending, you might think, since the myth has the daughter of Zeus and Demeter abducted by Hades to live with him in the underworld. We like a good twist, the Greeks.
Persephone prints mainly fiction and non-fiction by 20th century women writers, many of whom, and whose work, has been somewhat neglected or forgotten. The collection stands at around 90 titles at the moment and each of them seems as considered and cared for as small works of art. The aforementioned book jackets come in the signature grey/blue with a cream tab for the title and an individual print inside. Matching printed bookmarks, anyone?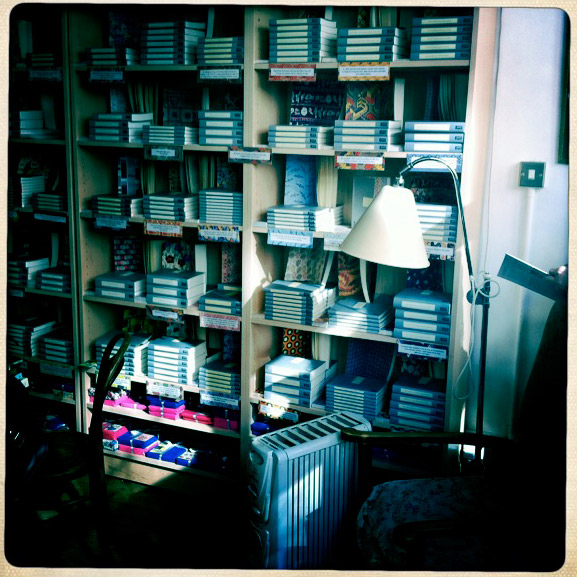 Names so evocative like Diana Athill, Patience Gray and Primrose Boyd, Monica Dickens and Winifred Watson, whose
Miss Pettigrew Lives for a Day
reads like a Fred Astaire tap dance. Whether these women - most of whom saw great success at their time - had to put aside their writing careers for their families or whether their names were simply left out of must-read lists by publishers and journalists fixated on a small number of mostly male big names is difficult to tell and anyway beyond the matter. Their work can now be discovered by complete ignoramuses like myself and cherished and bought as gifts for friends and as Miss Pettigrew's friend
Delysia Lafosse herself would exclaim, isn't that swell?
ps: I left with half a dozen postcards and
Mariana
by Monica Dickens.